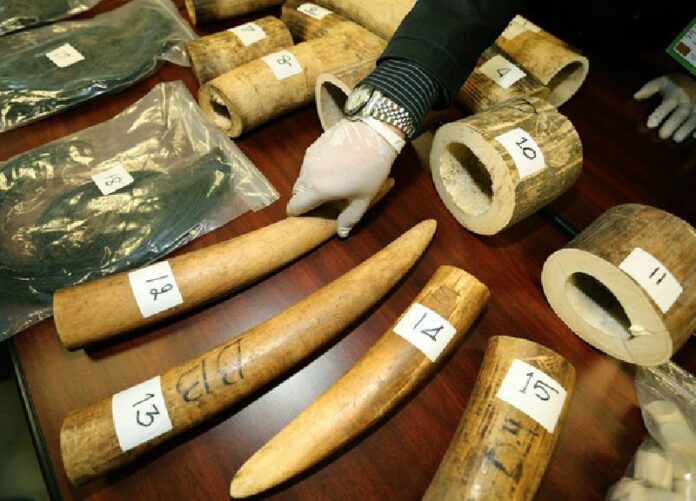 BANGKOK — Every ivory shop nationwide must be inspected by the end of March as part of the government's effort to comply with the international wildlife trafficking agreement CITES, the state-run news bureau reported.
The crackdown by the Department of National Parks resulted in 13 of 24 ivory shops being closed in Nakhon Sawan province because they could not show prove they were legal. Nakhon Sawan's ivory trade is second only to Bangkok, according to a 2009 report from wildlife monitoring group Traffic.
Since the current ivory trade enforcement effort began last year, four cases have been forwarded to prosecutors. Inspections will continue of the remaining 216 shops across the country.
Thailand is among eight countries identified by CITES as the worst offenders in illegal trade of ivory. It narrowly avoided threatened trade sanctions in 2015 but remains on a watch list.
Wildlife officials will apply for withdrawal from the list by submitting their progress report at the upcoming CITES meeting in October in South Africa, according to dailynews.
Related stories:
Ivory Holders Rush to Meet Thai Government Deadline
Customs Agents Seize Smuggled Ivory at Bangkok Airport
Hunt For Ayutthaya Elephant Killer, Ivory Smuggler
Thai Ivory Trade Trebles Amid Illegal Trade Concerns