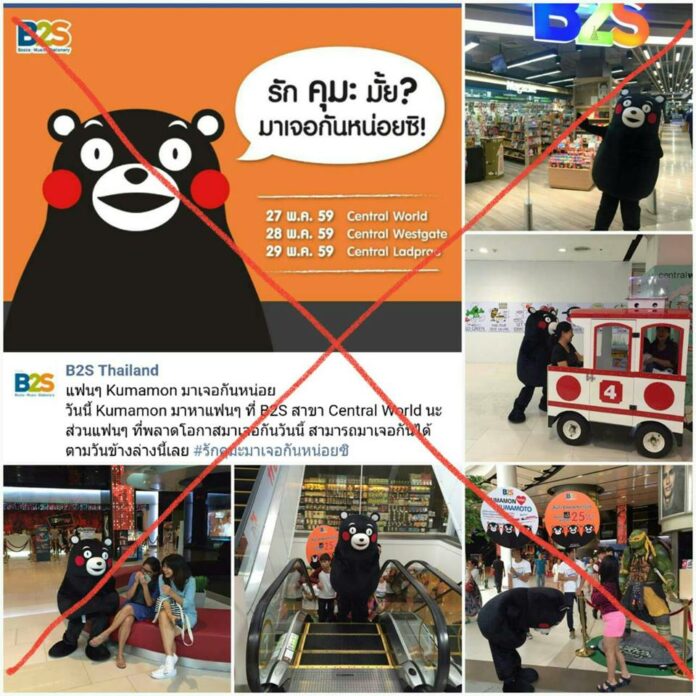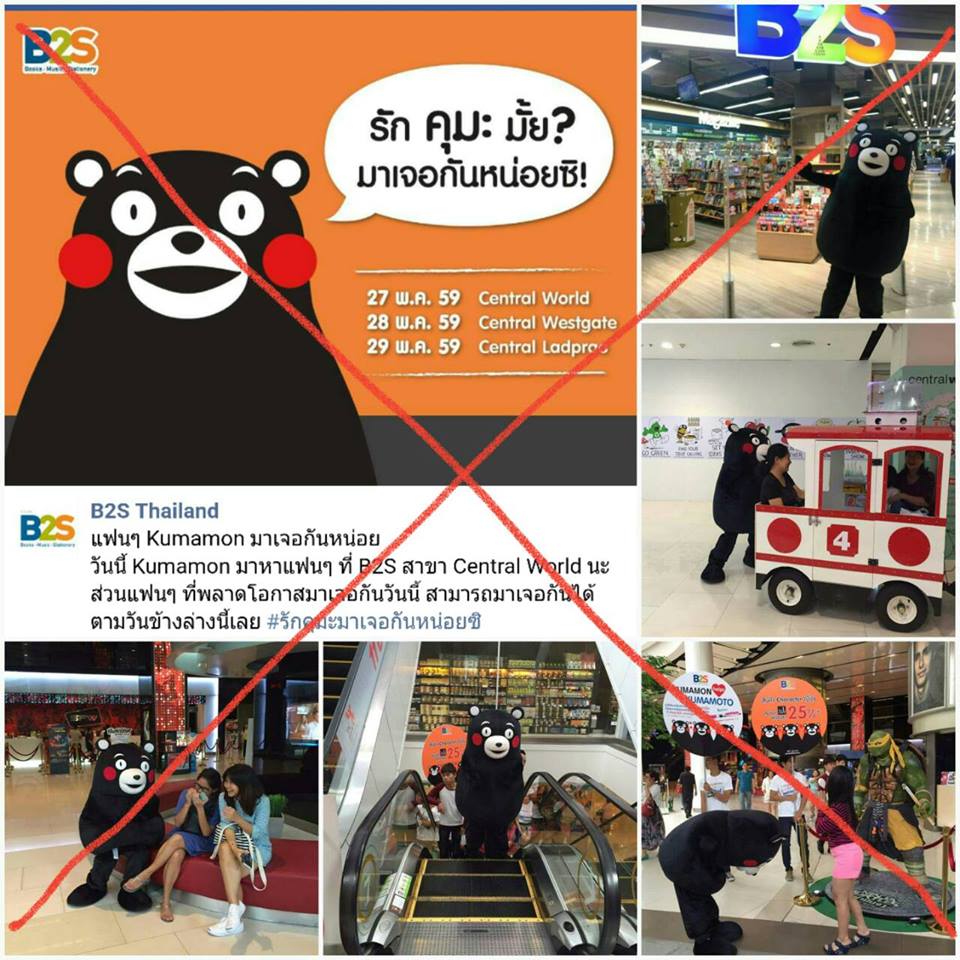 BANGKOK — Fake brand name items aren't new in Thailand, where counterfeit Louis Vuitton and Ray-Bans are openly sold – a cultural practice that has long frustrated intellectual property holders worldwide.
But the feat of fakery reached a new height with a knockoff of Kumamon, the official mascot of Japan's Kumamoto prefecture who's charmed East Asia and the internet with his rosy cheeks and perplexing smile which sits somewhere between adorable and evil.
B2S, a major bookstore chain in most major shopping malls, apologized Friday for not only parading a visibly fake Kumamon mascot in a recent sales event, but also selling goods branded with his likeness without permission from the prefecture, who owns the copyright to its bear-like ambassador.
"The company deeply regrets the incident in the aforementioned activity, which was conducted without thinking things through," said the statement posted on B2S' official Facebook page Friday. "The company would like to use this mistake to improve our work in the future."
The counterfeit Kumamon, which looked like a poor imitation of the real pot-bellied character, appeared at a sales events May 27-29 at CentralWorld, Central West Gate and Central Lardprao. Kumamon-themed goods were also sold there.
Pictured: the real Kumamon
The event was even billed as a fundraiser to help Kumamoto after earthquakes killed nearly 50 people there in April.
Zebra Pen Thailand, who identified itself as the manufacturers of the unlicensed Kumamon goods, also apologized.
Created in 2011 to promote tourism, the character of Kumamon belongs to Kumamoto's public relations department, which manages all of the character's public appearances and holds license for its merchandise.
Related stories:
Crackdown On 'Counterfeit' Whistles Begins