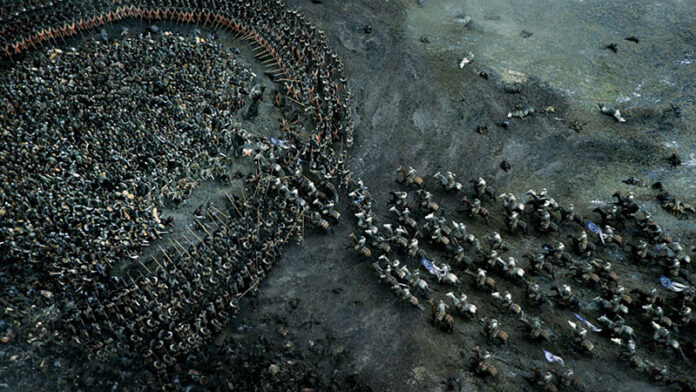 BANGKOK — For dropping a bomb on its customers by announcing they could no longer get HBO and its affiliates on short notice, TrueVisions could be the first company to face a class-action lawsuit brought through recently launched legal startup FongDi.
Winter came ahead of season for Thailand's "Game of Thrones" fans Jan. 1 when the satellite television operator replaced its 6 HBO channels with Warner TV, Paramount Channel HD, Celestial Classic Movies, Food Network, Fox Action Movies HD, Sony Channel and True Film HD 2 after it failed to renegotiate its licensing deals.
The news was broken Dec. 26 by the National Broadcasting and Telecommunications, which gave TrueVisions the green light despite the fact it violated regulations by not giving 30 days notice.
Enter FongDi.com, which literally means "suable."
"Unlike Office of the Consumer Protection Board or Change.org, FongDi.com allows people to take concrete action," said Peerapat Foithong, lawyer and co-founder. "If people are affected from the same case, they can sue as a group through our site."
Meant to increase consumer protections by providing a platform for people to come together for class-action suits, FongDi has made TrueVisions its first case.
There, subscribers unsatisfied with TrueVision's service can put their names toward suing the company. More than 1,000 people have signed on so far.
Peerapat was to attend a meeting today between TrueVisions and the commission to request fee deductions of 200 baht to 500 baht per month for subscribers. They want the company to compensate those who canceled their subscriptions with money, not "True rewards" points.
Depending on how that goes, a lawyer may be hired to take the case to court.
"Class action lawsuits will save a lot of time and procedures in court, in cases where there are many people affected, such as this," Peerapat said. "Plus, we provide the service free of charge."
Although class action lawsuits were made possible in 2015, not a single case has been taken to court so far. Peerapat said he wants the case to increase awareness of their legal rights.
FongDi.com is a startup began by two lawyers, a programmer and marketing pro.
Inspired by Peerapat's master's thesis and his experience once suing an auto company, FongDi is meant to help people fight for their rights and increase their knowledge about the law. On the site users will find information and illustrations featuring "Buddy" a dog in black suit.
FongDi said the TrueVisions case has generated a lot of interest, and it is developing an English version of the page for all the expats who have been visiting the site looking to participate. Meanwhile, feel free to contact them via Facebook.
Clarification: An earlier version of this story said Peerapat worked on a case involving a lawsuit against and auto company. He was a plaintiff in the case.
Related story:
TrueVisions Will Stop Showing HBO, Cinemax Channels in 6 Days