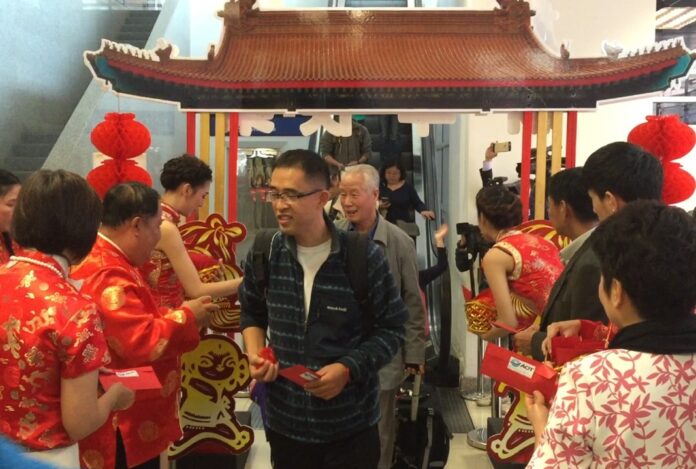 BANGKOK — The interim cabinet Tuesday afternoon will consider a request from a top tourism official to extend free tourist visas and discounted visas on arrival for another three months.
Since December, tourists from more than a dozen countries have been able to obtain visas from abroad without paying a 1,000 baht fee and visas on arrival for 1,000 baht instead of 2,000 baht. The three-month policy is set to expire at the end of February.
The extension through May was requested by Tourism Minister Kobkarn Wattanavrangkul in response to sagging tourist arrivals which threaten to further weaken the already lackluster economy.
Two factors have been blamed for the decline: a crackdown on so-called 0-baht Chinese tours in September and the effect of King Bhumibol's death in October on various celebrations and festivals.
In August, nearly 900,000 Chinese tourists visited Thailand, a number which fell to just above 650,000 the next month and below 500,000 through November before recovering slightly to 535,550 last month.
The November low of about 430,000 tourists was a 30 percent decline from the year prior.
The 21 countries now included in the visa incentive program are: Andorra, Bulgaria, Bhutan, China, Cyprus, Ethiopia, India, Kazakhstan, Latvia, Lithuania, Maldives, Malta, Mauritius, Romania, San Marino, Saudi Arabia, Taiwan, Ukraine, Uzbekistan, Fiji and Papua New Guinea.
Related stories:
Huanying! Tourists From China and 18 Nations Get Visa Discount
Official Optimism on Tourism Tempered by the Numbers