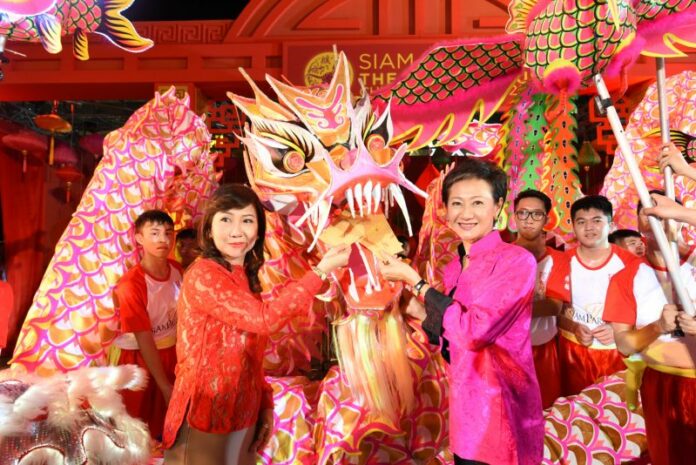 BANGKOK — Tourists from 21 countries can obtain free visas until the end of August, the interim cabinet decided Tuesday.
The cabinet extended the free visa program six months, three months longer than that requested by tourism minister Kobkarn Wattanavrangkul last month.
Government spokesman Sansern Keawkamnerd said the free tourist visa program reaped a 12 percent increase in arrivals since it was implemented in December. The loss of 1.06 million baht in visa fees was offset by an estimated 6.45 million baht in tourist spending, he said.
But Sansern said the program does cause losses and could not go on forever.
"Some parties have been saying that there have been more tourists, the government gets more VAT tax and the economy will improve," Sansern said.
But the loss of visa fees and other overhead means the tourism industry should not rely on the government but do its part to draw more tourists.
The free tourist visa program, in place since the beginning of January, waives the 1,000 baht fee tourists pay to obtain visas abroad, and reduces the visa on arrival fee by half to 1,000 baht from 2,000 baht.
The attempt to stimulate tourism comes after officials said their September crackdown on so-called 0-baht Chinese tours and the October death of King Bhumibol resulted in flagging arrivals.
In January, arrivals of three million visitors were up over the previous year by nine percent, generating 160 million baht in revenue, according to the tourism ministry.
The 21 countries included in the visa incentive program are: Andorra, Bulgaria, Bhutan, China, Cyprus, Ethiopia, Fiji, India, Kazakhstan, Latvia, Lithuania, Maldives, Malta, Mauritius, Papua New Guinea, Romania, San Marino, Saudi Arabia, Taiwan, Ukraine and Uzbekistan.
Related stories:
Cabinet to Weigh Extending Free Tourist Visa Program
Huanying! Tourists From China and 18 Nations Get Visa Discount