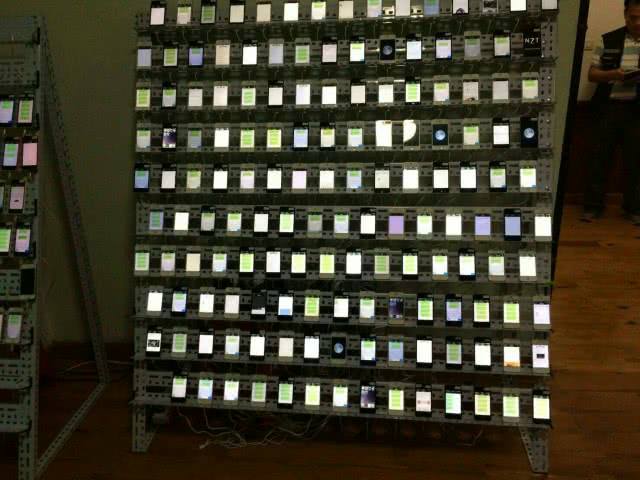 SA KAEO — When police raided a house in the border town of Aranyaprathet on Sunday, they discovered more than 500 active phones lined up on shelves inside with thousands of SIM cards piled inside several sacks.
Unlike what officers originally assumed – that they'd just busted an all-too common fraudulent call center gang – the three Chinese men in the house told police they needed all the phones to operate so-called sock puppet accounts on China's largest messaging app to boost "likes" and view counts for online advertisements back in China.
"Because in China, a single mobile number can only be linked to one WeChat user," police Col. Wassaphan Sirikulkamonchat of Aranyaprathet police said Monday. "So they did it from here."

Like many other social media applications, WeChat requires a phone number to verify an account and that number can only be linked to one account at a time.
Getting SIM cards has been getting tougher in China due to its real name registration policy, which requires users to prove their identity. Users who did not properly register their SIM cards by the end of last year were blocked from service, according to China Daily.
The three suspects; Ni Wenjin, Wang Dong and Niu Bang; said they have been operating out of the rented house in Sa Kaeo province for three months using SIM cards from Thai service providers.
They were charged with working without a permit and tax evasion-related charges for allegedly smuggling SIM cards into the country.
Since September 2015, pre-paid SIM card users in Thailand have also been required to present valid identification to register SIM cards. Telecommunications regulators recently launched a trial of a fingerprint registration system. It is being rolled out first in the Deep South and is expected to expand nationwide some time next year.
Similar commercial like-boosting services are also commonly found in Thailand, especially for online shops that rely on Facebook prominence.