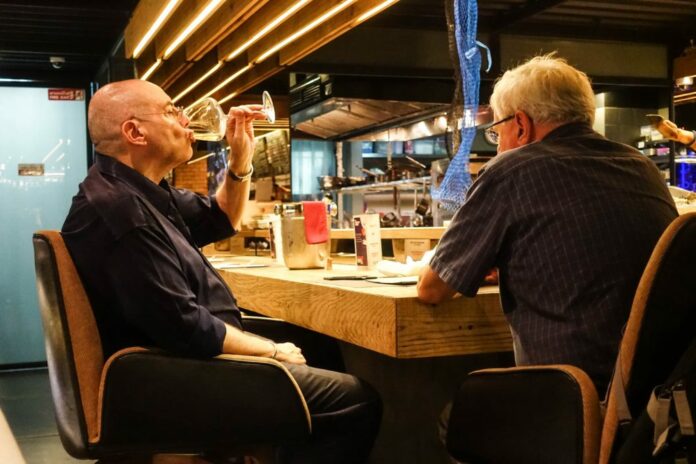 BANGKOK — Cigarettes will be more expensive and the price of booze will rise or tumble under new sin tax rules which will take effect Saturday.
While cigarette prices are expected to rise by an average of 30 baht per standard pack, the rewritten code fundamentally changes how taxes on alcohol are assessed and collected.
Government spokesman Lt. Gen. Sansern Kaewkamnerd said Tuesday the cabinet had approved new excise taxes based on alcohol content rather than a straight percentage of retail price. Taxes will also be collected at wholesale points of sale instead of the breweries.
Although the Excise Department said in February that alcohol will not be taxed at a 150 percent rate of the retail price, the new excise tax rates still spell higher prices across the board.
Apisak Tantivorawong of the Finance Ministry explained that the complex tax rules will effectively mean high-alcohol content drinks such as rice whisky will be taxed more than those with lower alcohol by volume.
Higher taxes were also announced for playing cards.
The specific changes will be published in the Royal Gazette on Friday, Sansern said, adding that the excise tax changes came at the request of the Finance Ministry.
Related stories:
Higher Booze Tax Doesn't Mean Higher Booze Tax: Tax Office