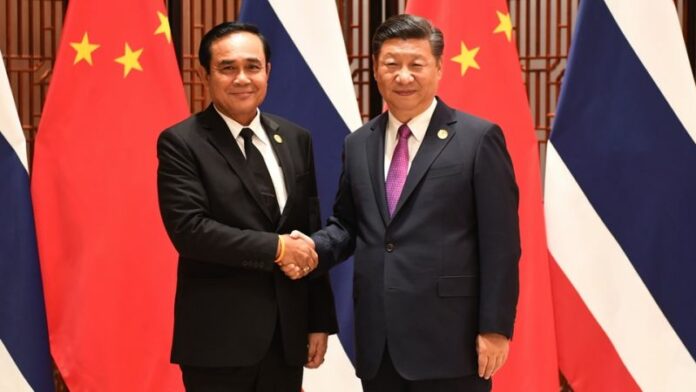 BANGKOK — The tourism minister said he was considering granting Chinese tourists a double entry visa into Thailand, hoping to increase their influx after numbers are set to drop for the first time ever.
Weerasak Kowsurat told reporters after a Tuesday meeting with the business sector – including the Association of Thai Travel Agents, or ATTA – that he was planning to give Chinese tourists a visa that would allow them to enter the kingdom twice hoping to boost their arrivals. The comments came after it was announced that the number of Chinese tourists would likely decrease in 2018.
Following years of growth, the Tourism Authority of Thailand said it expects the arrival of Chinese tourists in 2018 to be lower than last year's 9.8 million – which generated 561 billion baht.
The minister cited a number of factors for the decline, such as concerns about China's economy – particularly the real estate sector – and events in Thailand such as the July capsizing of a ferry of Chinese tourists in Phuket – in which at least 40 people died. Weerasak added that warnings about dengue fever in parts of the kingdom and the Thursday assault on a Chinese tourist at Don Mueang Airport would also have an impact.
The minister also mulled the possibility of waving Chinese visa fees altogether.
The Chinese are the largest group of tourists in Thailand. During the so-called Chinese Golden Week which started Monday. The ATTA expects the number of Chinese tourists arriving in Thailand to decline by 10 percent, and predicts a possible loss of 2.1 billion baht from China in 2018 as compared to last year.
Japan meanwhile overtook Thailand this year as the most popular destination for Chinese tourists, according to the China Tourism Academy survey. As many as 71.3 million Chinese traveled abroad during the first six months of 2018 alone.
Weerasak said there's a need to upgrade the standards of tourism services in Thailand to ensure the safety of visitors.
"We have to also produce correct information in Chinese to inform them that warnings about dengue fever are normal in countries in tropical zones," the minister said.
In a related development, Immigration Police Bureau Commander Pol Maj. Gen. Surachet Hakpan admitted Tuesday that some Chinese tourists are asked for extra money in exchange of speeding up their visa on arrival process. Surachet said police would soon seek a court order to arrest wrongdoers.