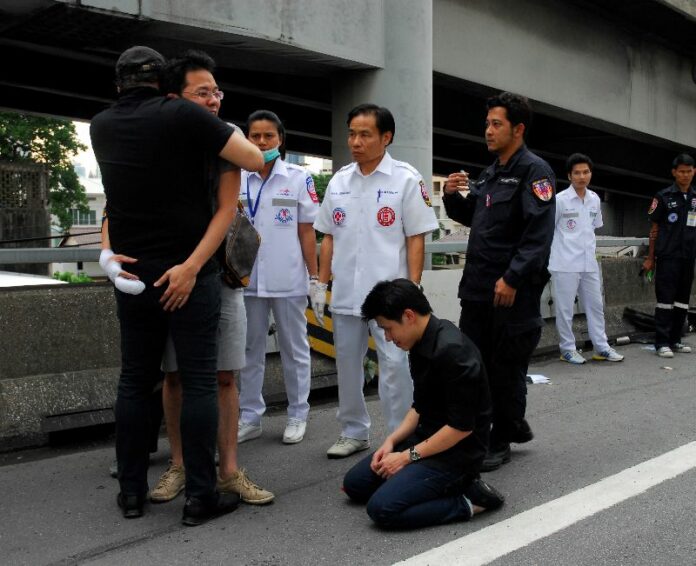 (30 September) A car crashed into a minivan on Bangkok expressway yesterday, killing one pregnant passenger.
The incident took place near Rama IV exit of the tollway. According to a witness, the white car was travelling at high speed before it crashed into the black minivan. The impact caused the victim to be thrown out of the minivan and killed instantly.
The woman was later identified as Ms. Juthamas Chotwongsurojna, 36, who was five months into her pregnancy. Her husband, Mr. Pantil Nuamjerm, 36, was also reported injured as he was trying to escape his car.
Mr. Bhumichnant Rueangchainan, the driver of the white car who was still visibly shaken by the incident when the police arrived, told the officers that he lost lost control of his car because he was attempting to swerve away from another speeding car.
He later knelt down in front of the victim′s husband and tearfully apologised for his action.
Police said that the CCTV camera could not capture the moment of the incident, however, they are gathering all the information and will later investigate both the suspect and the victim before pressing any charges.