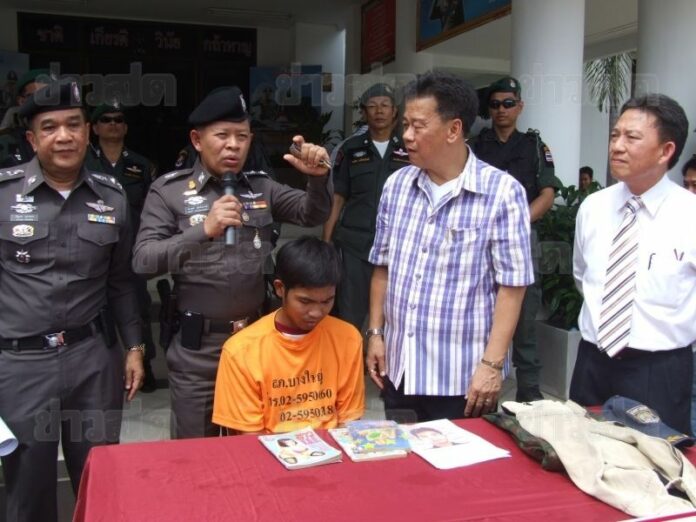 (29 September) Nonthaburi police have arrested a "fake" electrician on suspicion of raping a woman.
Several reports have been made to the police that Mr. Seksan Thairat, 30, disguised himself as an electrician in order to enter houses and sexually assault his victims in Bang Yai District, Nonthaburi province.
According to Ms. A (real name undisclosed), who reported to the police on 23 September, Mr. Seksan offered to fix a supposed electrical problem at her house. Once the man entered, he allegedly raped her, threatening to kill her with a knife if she refused.
Three days later, Ms. B (real name undisclosed) reported to the police about a similar incident. Fortunately, she managed to escape and called from help, which drove the man away.
Police believe that Mr. Seksak manually switched off the electrical circuit at the victims' houses, before appearing at their doors claiming that he has been sent to inspect the problem.
The officers have been retrieving information from the victims and gathering images of the suspect from CCTV cameras in the village. After several days, the court granted the police an arrest warrant to capture the man.
Mr. Seksak reportedly confessed to his crime. According to the police, the man had been previously arrested in Phetchaburi province for assaults, sexual abuses, and unlawful detentions.