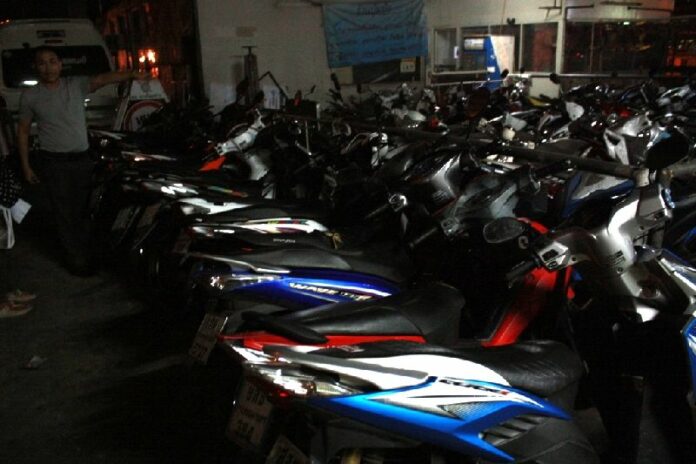 (24 October) More than 30 illegal street racers have been arrested last night in Bangkok, many of them minors, while one policeman has been injured in the operation.
Police officers set up checkpoints around Narathiwat Ratchanakarin Road and Sathu Pradit Road at 03.00 in a bid to intercept the teenage motorcycle gangs, dubbed ?dek vans? by the Thais, who have caused much nuisance to local residents.
Pol.Lt.Col. Kiattikul Sonthinen, a senior officer at Bang Pong Pan Police Station, said his force has received complaints of the gangs racing their motorbikes in the vicinity. He said the police deployed 15 officers in the operation, which involved blocking the main roads with large trucks to cut off the suspects? escape routes.
However, in the confusion, one of the racers attempted to escape, hitting one police officer on his way. The suspect later abandoned his vehicle and escaped on foot into the night.
The police have arrested a total of 33 individuals, some of whom are as young as 15 years old, and confiscated 37 motorcycles. The suspects were charged with illegal vehicle modification, driving without proper licenses, and driving without safety helmets. The suspects? families have been informed, police said.
The injured officer is reported to be in stable condition at the hospital.
For comments, or corrections to this article please contact: [email protected]
You can also find Khaosod English on Twitter and Facebook
http://twitter.com/KhaosodEnglish
http://www.facebook.com/KhaosodEnglish