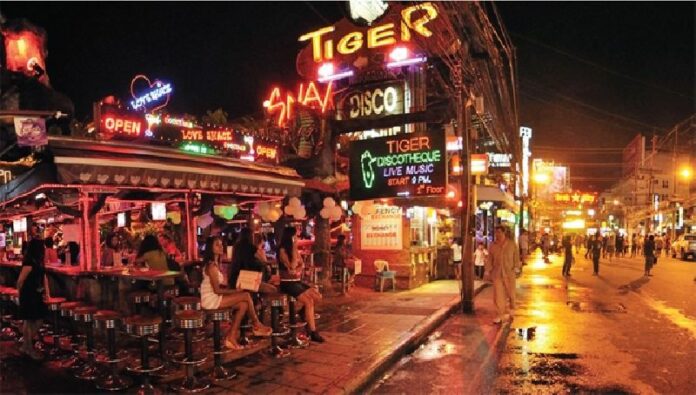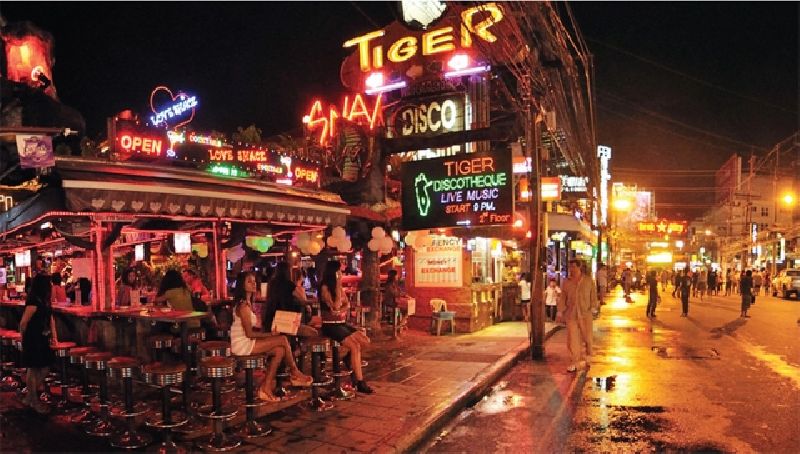 PHUKET — It has been a rough year for Phuket′s reputation as a safe tourist attraction.
The popular island appears to plunge into one scandal after another, such as the unlicensed "black plate" taxis scamming tourists, shadowy moguls illegally snapping up lands from the locals, and not to mention the arrest of sex show business owners.
Earlier this week, President of Entertainment Businesses Association in Patong Beach, Mr. Weerawich Krueasombat, revealed yet another woe plaguing Phuket′s tourism business, claiming that 17 different state agencies are involved in massive extortion scheme against local businesses.
According to Mr. Weerawich, in each month owners of venues located in Patong Beach are forced to pay in total of THB 9 million bribery to these organisations – which he did not name. Some venues are coerced in paying double or even triple of the fee as some of the agencies separately sent their own agents to collect the bribery.
Reportedly, all of the 17 authorities belong to powerful backers – the "people of colours", a term indicating military or police involvement.
Mr. Weerawich continued to explain that big entertainment venues are required to pay no less that THB 100,000, medium venues 10,000, and small venues several thousand baht.
So far, some of the business people who cannot stand the bribery had turned their business into something less risky, namely restaurants, to avoid absurd amount of briberies that are filling the coffers of the "mafia".
In order to call for response from governmental authorities, Mr. Weerawich said that the venues in Patong Beach are threatening to close down their businesses altogether at once as a "silent protest".
Mr. Chat Chindaphol, Advisor to the Thai Chamber of Commerce (TCC), similarly said there are "mafia" within the authorities, and that "they have been damaging the kingdom's reputation in tourism all along".
Mr. Chat said he had been discussing with government representatives to combine and integrate every tourism sub-sectors together to strengthen the sector.
Moreover, "open letters were submitted to related authorities, particularly those concerning Sergeant W., who allegedly said to have mighty power and forced people for bribes. This certain Sergeant W. arranged a team of 4 – 5 members to scout each area and collect the illegal money." Said Mr. Chat,
He continued, "The individuals involved in the mafia ring are also illegally claiming lands in Phuket, and they claim to have powerful backers.
The TCC advisor said he will petition Prime Minister Yingluck Shinawatra to take heed of the problems in Phuket. He also aimed to propose 'Pattaya model', which promotes business competency and reasonable tax revenue, to the authorities for consideration.
Meanwhile, Phuket authorities are also struggling to tackle the issues of "Black-Plate" taxi cabs, who are similarly reported to enjoy supports from prominent politicians.
Department of Special Crime Investigation under the govern of Division of Special Investigation (DSI) said that there are at least 180 black-plate taxi gangs in Phuket, and each team has approximately 30 members spreading in various hotels and beaches in the island province.
20 teams of these are said to have caused particularly severe problems, and are slated to be cracked down by the Crime Suppression Division.
Mr. Maitree Intusoot, Phuket Governor, said that the provincial authority had commanded its officers to work with integrity to avoid any complaints against the province's tourism reputation.
The governor insisted that his authority is ready to investigate any problems, and would be much delighted to receive any useful information and evidence of abuse of power by the hands of state officials.
Apart from Phuket Governor, the Ministry of Tourism and Sports (MOTS) also vows to battle the issues, having recently appointed a 'Cooperation Centre To Prevent and Suppress Powerful People Threatening Phuket's Tourism', in which the DSI will play a leading role.
However, the aforementioned efforts have yielded dubious results, and have done very little to stem the tides of scandals experienced by locals and tourists alike.
Whether reputation of Phuket as one of the kingdom′s leading tourist attractions has been permanently damaged is yet to be seen.