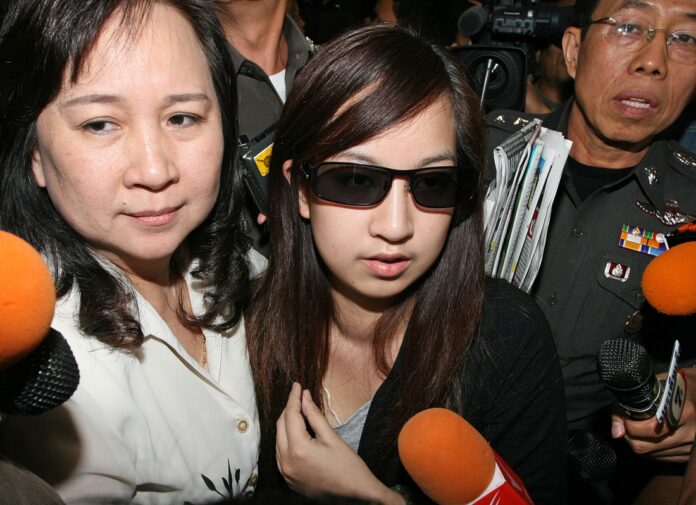 BANGKOK —The Appeal Court has handed down a suspended jail sentence and 48-hours of community service to the woman who killed nine people in a car accident in Bangkok three years ago.
Orachorn Thephasadin Na Ayudhya was 17 years old and driving without a license on a tollway in a Bangkok suburb when she crashed her car into a public minivan running  the Thammasat University-Victory Monument route on 27 December, 2011. The crash killed nine people.
Ms. Orachon, commonly referred to as "Praewa" by the Thai media, was later convicted by the Court of First Instance for reckless driving leading to deaths, causing grievous bodily harms, and damaging property.
Although the punishment for the convictions amounts to two years in prison, the judges reduced the sentence to a suspended three-year prison term. She was also required to complete 48 hours of community service and barred from driving until she is 25.
The relatively light sentence caused an outrage across Thai social media, with many commentators voicing their suspicion that Ms. Orachorn was spared from prison because of her influential family. The victims' family later filed an appeal.
Today the Appeal Court slightly increased the punishment handed down by the lower court, assigning Ms. Orachon a four-year suspended prison sentence with 48 hours of community service per suspended prison year.
In addition, the court has upheld the ban prohibiting Ms. Orachon from driving until she reaches 25 years of age.