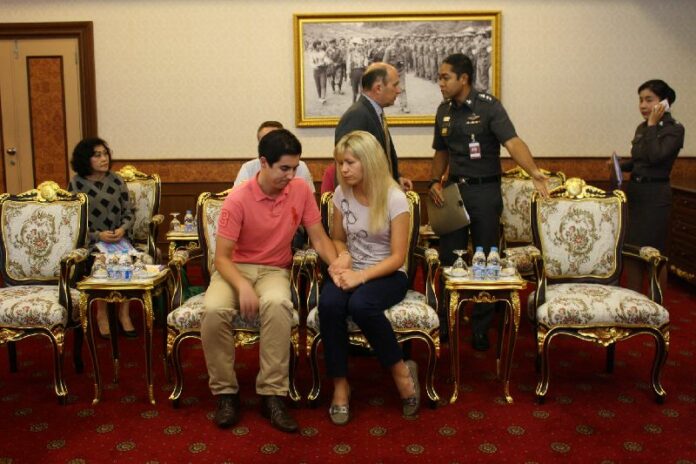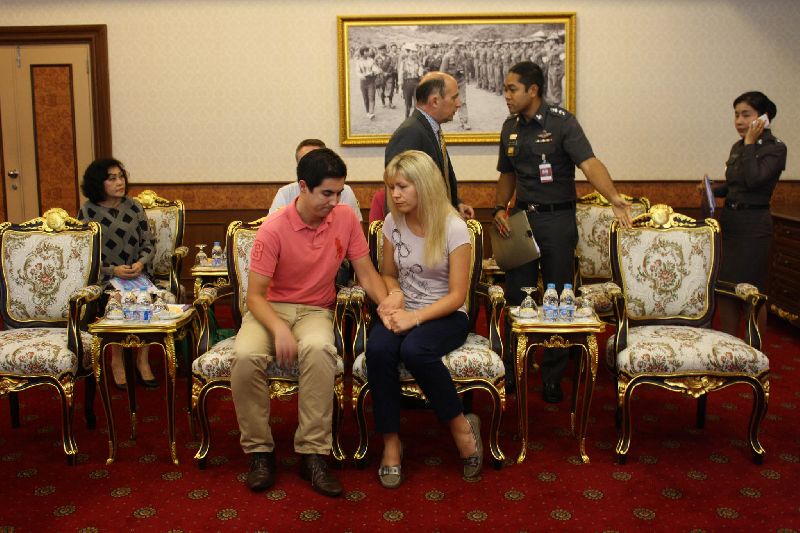 BANGKOK – The relatives of one of the British tourists murdered in southern Thailand this week have requested respectful coverage from Thai media, a senior police officer said.
The family of Hannah Witheridge, 23, arrived in Thailand today to meet with police about their investigation into the gruesome murder of Ms. Witheridge and another British tourist, David Miller, 24, who were found bludgeoned to death in a rocky alcove on the resort island of Koh Tao on 15 September.
"They are not suspicious about the autopsy report," said Pol.Gen. Charampon Suramanee, assistant to the chief of Royal Thai Police. "But they asked the press to present news in a manner that is constructive and mindful of the feeling of the relatives of the deceased."
The comment came amid growing criticism of major Thai media agencies for taking what many are calling an unethical and insensitive approach to covering the murder story.
Many Thai-language and Thailand-based news sites drew condemnation early on for publishing the full names and photos of the deceased before it was confirmed that their families had been notified.
"The insensitivity of the Thai media and police continues unabated," wrote Thai blogger Saksith Saiyasombut on Asian Correspondent. "For next-of-kin to learn of the loss of a loved on a foreign news website is almost unthinkable."
In addition, mainstream Thai newspapers have focused on graphic details related to the murder, copied police notes without checking the facts, and published a number of unsubstantiated claims.
According to Bangkok-based BBC journalist Jonathan Head, Ms. Witheridge's family experienced the insensitivity of the Thai press corps first-hand when they arrived in Bangkok today.
"Disgraceful aggression by journalists trying to film family of Hannah Witheridge in Bangkok," Mr. Head wrote on his Twitter. "Poor people were hemmed in by cameras."
Pol.Gen. Charampon said Ms. Witheridge's family is not ready to give any comments to the press.
"They are still in a state of grief. They cannot yet cope with their loss," Pol.Gen. Charampon explained.
Meanwhile, police are struggling to make progress in the investigation after forensic tests revealed that DNA found on Ms. Witheridge's body did not match any of the possible suspects previously detained by the police.
For comments, or corrections to this article please contact: [email protected]