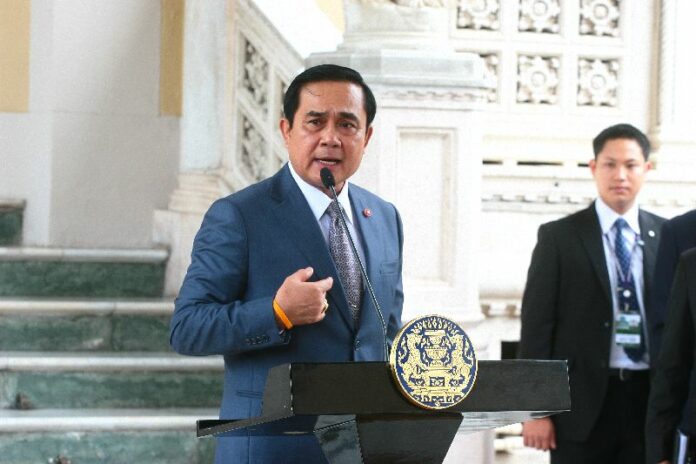 BANGKOK — Thai police have accused foreign journalists and social media users of muddling their ongoing investigation into the murder of two British tourists in southern Thailand last week.
The Thai police have come under fire in recent days for providing contradictory statements to the press during their effort to find those responsible for the murders of David Miller, 24, and Hannah Witheridge, 23, whose battered bodies were found on a beach on Koh Tao island ten days ago. Police have yet to name an official suspect.
But Pol.Maj.Gen. Panya Mamen, commander of 8th Region Provincial Police, said yesterday that the investigation has been hampered by foreign media coverage. He referred specifically to a story picked up by the British press about Sean McAnna, a Scottish backpacker who said he was threatened by two "mafia" on the island earlier this week.
According to Pol.Maj.Gen. Panya, police found no substance behind Mr. McAnna's accusation.
"The officers shouldn't have believed the foreign press. The time in the investigation was wasted," Pol.Maj.Gen. Panya said.
Meanwhile, chief of the Royal Thai Police, Pol.Gen. Somyot Pumphanmuang blamed the confusion surrounding the murder investigation on social media.
"Police had to waste their time following leads from these rumours," Pol.Gen. Somyot told reporters yesterday.
He also cited the case of Mr. McAnna and insisted that his claim was unfounded, as one of the two men who allegedly intimidated him already "showed his innocence" yesterday. The two Thai men, who run the bar where Mr. Miller and Ms. Witheridge were last seen, are no longer being treated as suspects in the case, Pol.Gen. Somyot added.
Pol.Gen. Somyot also blasted the media for reporting that a primary suspect was thought to be in Bangkok after fleeing the island in the wake of the murders. According to Pol.Gen. Somyot, the police never sought a suspect in Bangkok, despite earlier comments from Koh Tao police officers that clearly stated otherwise.
The suspect, Warot Tuwichian, 22, has been cleared of any connection to the murder, police say.
"I am not feeling pressured by the foreign media, but I am not being negligent neither," Pol.Gen. Somyot said. "I don't want to talk about [the investigation] to the press right now, lest my statements contradict with the officers in charge of the investigation."
Junta leader and Prime Minister Prayuth Chan-ocha also weighed in on the ongoing investigation by telling the press today to "show some respect" to the police.
"You say police are incompetent. I ask: will they have enough morale to work? What about other cases? Just because of this one case, should the entire police force be damaged, too?" Gen. Prayuth said to reporters at the Government House today. "Of course not. Therefore, whenever you talk, you must give some respect and dignity to the officers. There are good officers and there are bad officers."
He added, "You've been insulting them since the first day. If Thais are insulting Thais, what can they ever hope to achieve?"
Gen. Prayuth asked the press to refrain from "reproducing" the negative views displayed by foreign media about the investigation. "The nation is damaged. We should fix our mistakes. If we don't fix it, who will help us fix it? Will TIME help us fix it?"
Gen. Prayuth appeared to be referring to a recent article published in TIME titled "What the Murder of Two British Tourists Tells Us About Thailand's Dark Side."
When a reporter said foreign media merely want to guide the police investigation in the right direction, Gen. Prayuth responded angrily. "TIME should send their people here to guide us," he said. "You like to accept other people's power, I don't understand. Go ahead. If there's any information, they should find it and send it to us officially."