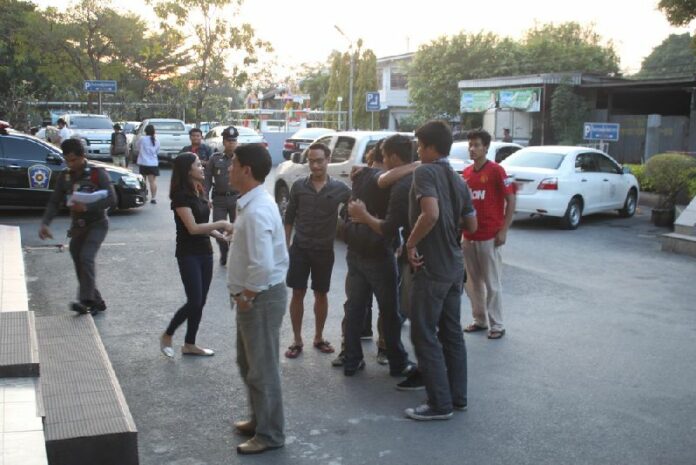 BANGKOK – Police say they have rescued three Nepalese students who were abducted by five former classmates in Bangkok earlier this week.
Police say the families of the three Nepalese students, who are currently enrolled at Assumption University (also known as ABAC) in Bangkok, sought help from police on 20 December. Police officers raided an apartment in Lat Krabang district yesterday and found the three students.
Two of the kidnappers were also arrested, while three others managed to flee the scene, police say. Their nationalities are said to be Indian, Pakistani, and Nepalese.
According to the police report, the five suspects and three victims studied in the same program at ABAC. The suspects reportedly lured the victims into a taxi on 19 December and took them to an apartment in Lat Krabang district, where they bound and blind-folded them.
Pol.Maj.Gen. Thana Chuwong, the police officer in charge of the investigation, told reporters that the suspects then contacted the victims' families and demanded a total ransom of 10.5 million baht.
"[The suspects said that] if the families didn't pay, the victims would be murdered. The suspects arranged the cash transfer in Nepal," Pol.Maj.Gen. Thana said. "But the victims' parents instead contacted lecturers at ABAC, and they coordinated the rescue efforts with Bang Bo Police Station."
Pol.Maj.Gen. Thana added that the Embassy of Nepal in Bangkok is already aware of the incident and has been working closely with police. He said police are still searching for the three suspects who escaped the police raid.
For comments, or corrections to this article please contact: [email protected]