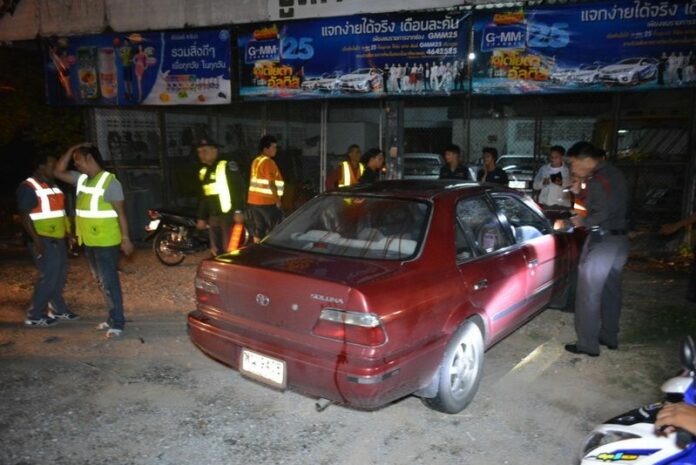 PRACHUAP KIRI KHAN – A Thai motorist has been detained for a deadly crash that killed two Chinese tourists in Prachuap Kiri Khan province last night.
Pol.Lt. Satit Duangdee, an officer at Muang Prachuap Police Station, said the accident took place at 311 kilometer mark on Phetkasam Road at around 11 pm yesterday.
The officer said the two Chinese tourists were walking from a roadside food stall to their hotel in darkness when an oncoming car hit them. The car kept speeding from the crime scene, dragging one of the bodies approximately 1 kilometer away, Pol.Lt. Satit said.
According to Satit, the car eventually came to a stop and was arrested by police officers at an automobile repair shop near an intersection.
Police say the two victims were 48 and 64 year old Chinese tourists from southern China.
The driver, identified as Thanuwat Chamnit, a 56 year old resident from Bangkok, reportedly told police that the two Chinese tourists were crossing the road in the dark and he could not see them in time. He also said he did not immediately stop his car at the crime scene because he was afraid that friends of relatives of the victims may assault him out of anger, Pol.Lt. Satit added.
Thanuwat has been charged with reckless driving that leads to deaths of others. At least five witnesses have been summoned to give testimonies to the police, Pol.Lt. Satit told reporters.
The incident is the second road accident involving foreigners in last two days in Prachuap Kiri Khan province. On the early morning of 15 April, a British tourist reportedly crashed his car into a motorcycle on Phetkasem Road, killing an off-duty police officer.