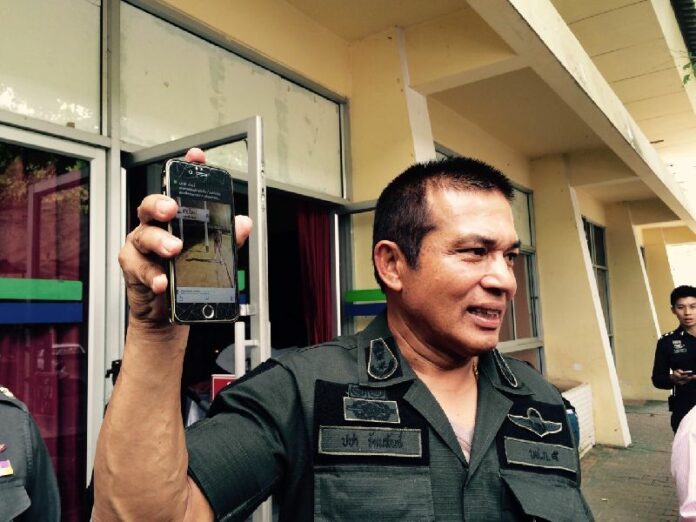 CHIANG MAI — Police say they have arrested two university students for taking nude photos in front of various landmarks in Chiang Mai province and posting them on social media.
Haripachara Bhupansamrit and Surapong Khaopong, who identified themselves as gay men, confessed and apologized to "the entire people of Thailand" at the police press conference today.
The two medical students have been charged with public indecency and violating the Computer Crime Act. The latter offense carries up to five years in prison.
"I'd like to warn other people who are thinking of doing this sort of action to please stop," said Pol.Maj.Gen. Pacha Rattapan, deputy commander of Fifth Region Police.
"If you have this kind of taste, please do it in a private place, away from eyes of the society. Nowadays, homosexuality is accepted, of course. Society doesn't think it's disgusting. But taking [naked] photos around tourist destinations and publishing them on social media is disgusting. It damages the country."
Pol.Maj.Gen. Pacha said officers used a variety of methods to identify the two men, including forensic examination of the photos they took, witnesses' testimonies, CCTV footage, and other data collected from social media.
One suspect is still on the run, the officer said, without elaborating on his role in the photos.
Police also confiscated the suspects' computers and found more nude photos taken in other provinces, said Pol.Maj.Gen. Pacha.
In a similar incident in 2013, a 24-year-old man was arrested and fined by police after he was filmed riding a motorcycle naked around the city of Chiang Mai.