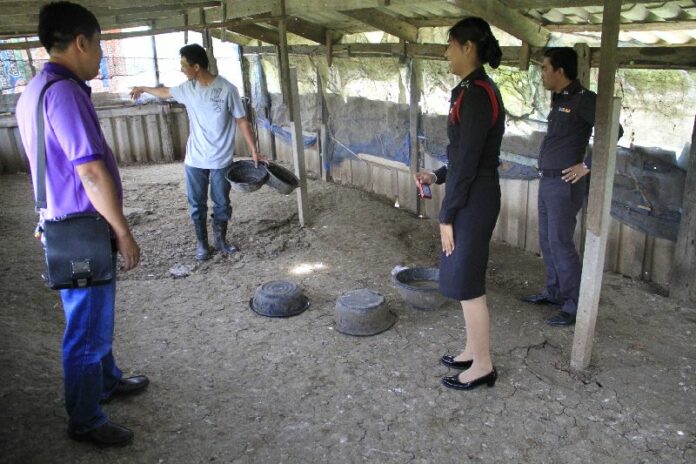 AYUTTHAYA — Thai police say they are investigating a complaint from a farmer in Ayutthaya province who said at least 100 ducks were stolen from his farm.
Rungroj Jitreeworn, 43, told police today that he kept around 500 ducks at his farm in Bang Pa-in district but noticed recently that the ducks had been laying an unusually low amount of eggs. After counting the birds this morning, he realized that at least 100 ducks were missing.
Five sacks of duck food are also gone, Rungroj told police.
Although he said he is not sure when the theft took place, Rungroj told reporters he suspects workers from a nearby construction site may have entered the farm and stolen his birds.
"The construction workers may have snuck in and caught the ducks for cooking, or maybe to have them hatch eggs, because the thieves also took away duck food," Rungroj said.
Pol.Lt. Thanipha Talalaksamana, an investigative officer at Bang Pa In Police Station, said police have inspected laborers' campsites in the area, but did not find any stolen birds. She said police believe the thieves may have tied ropes to the legs of each duck to lead them away from the farm.
The incident is still under investigation.