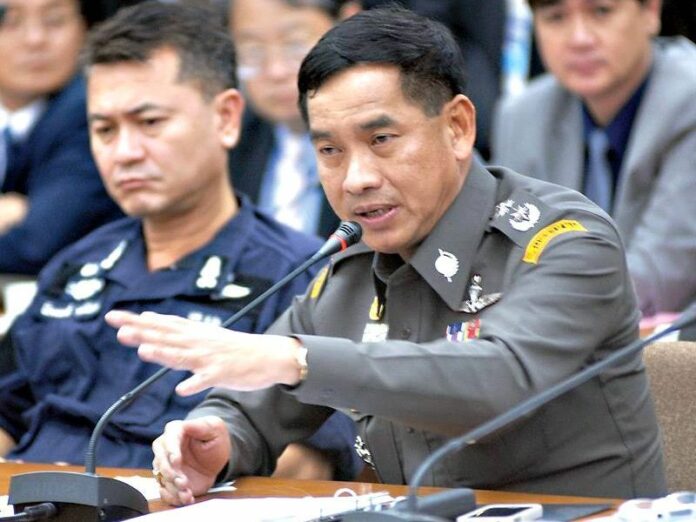 BANGKOK — The former commander of the Bangkok police force is still under custody in Japan for allegedly trying to bring a gun past an airport security checkpoint, a government spokesperson said.
Sek Wannamethee, spokesman of the Ministry of Foreign Affairs, told reporters today that the Royal Thai Embassy in Tokyo has dispatched lawyers and interpreters to assist the former police chief, Pol.Lt.Gen. Kamronwit Thoopkrachang.
Thai officials said Pol.Lt.Gen. Kamronwit was arrested on 22 June after airport security officers found a firearm and some ammunition in his suitcase at Narita Airport, one of two international airports in Tokyo.
Officials have not commented on why Pol.Lt.Gen. Kamronwit, who served as commander of Bangkok Metropolitan Police from 2012 to 2014, was carrying a gun at the time.
"The details of this incident are still under investigation, so we have to wait for legal deliberation by the Japanese authorities," Sek said. "The Royal Thai Embassy will provide convenience to him and proceed with all relevant matters in the fullest way, so that Police Lieutenant General Kamronwit will be treated fairly under the laws."
Earlier this month, five Thai students were arrested at an airport in Pakistan for allegedly attempting to carry a handgun, magazine, and ammunition onboard a plane bound for Bangkok. Thai authorities have not released details about the students' possible motive. The five are still being held in Pakistani custody.
CORRECTION: The original article stated that the gun was found in Kamronwit's carry-on bag, but it remains unclear whether the firearm was found in luggage that he intended to check, or carry on board the aircraft.
For comments, or corrections to this article please contact: [email protected]