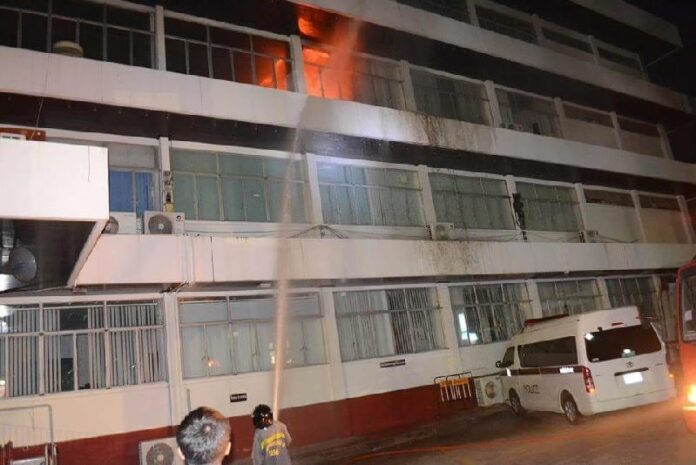 LAMPANG — Police say a fire inside a police station in northern Thailand last night has destroyed some evidence from criminal cases.
The fire started in a room on the third floor of a forensic center in Lampang province, said Pol.Col. Nanthawit Thiamboonthorn, a deputy commander of the provincial police force.
According to Pol.Col. Nanthawat, firefighters spent more than an hour putting out the flames, which broke out in Evidence Storage Room 307. He said extinguishing the fire was particularly difficult because the room contains many firearms and ammunition confiscated from suspects.
"The firefighters were concerned because the gun powder could explode at any time," Pol.Col. Nanthawat said, adding that they had to soak the room with water and other chemicals long after the flames were put out to prevent any explosions.
Pol.Col. Nanthawat said officers are still determining the extent of the damages caused by the fire, which he believes was triggered by a short circuit.
Firefighters approach the fire in
an evidence storage room in
Lampang province, 30 June 2015.