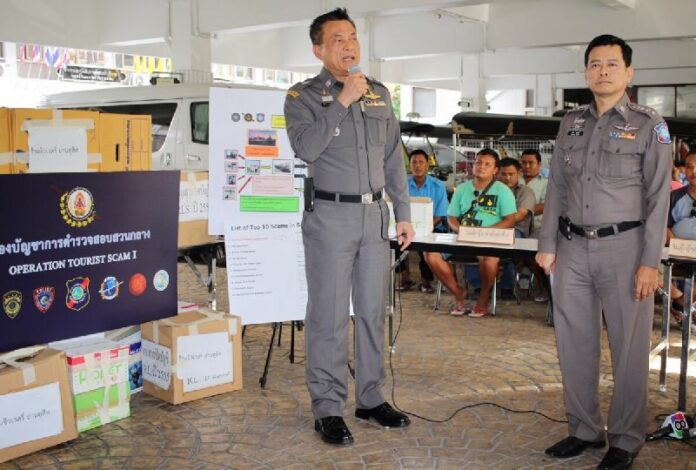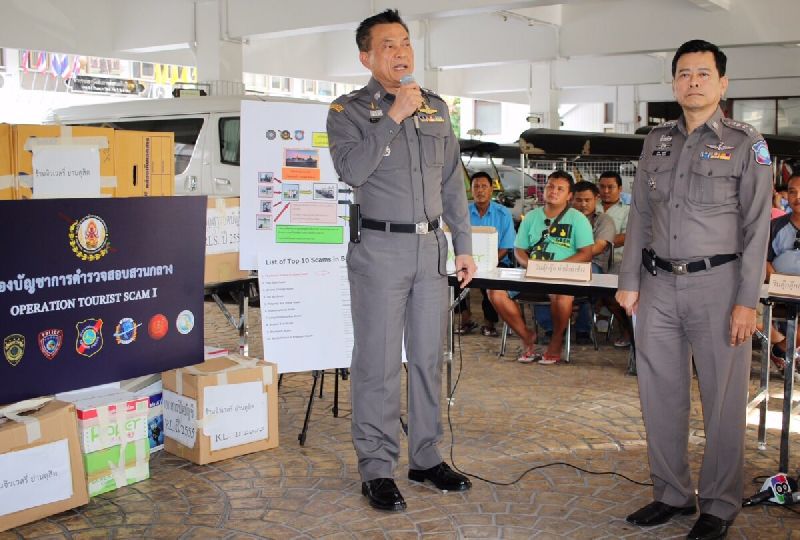 BANGKOK — Police say they have raided several jewelry stores and arrested 21 people in connection with a notorious tourist scam in Bangkok.
According to Pol.Lt.Gen. Thitirat Nonghanpitak, commander of the Central Investigation Bureau (CIB), police officers with search warrants raided three gem stores in Dusit district earlier this week and confiscated their financial documents for investigation.
The long-running hoax involves tuk-tuk drivers telling foreign tourists that famous attractions, such the Grand Palace, are "closed," and then offering the tourists discounted rides around the city.
Those who fall for the con are then ferried to jewelry stores where they are sold poor-quality gemstones at exorbitant prices.
"When the tourists try to refund the goods, their requests are denied," said Pol.Lt.Gen. Thitrat.
The managers of the three gem stores have been charged with violating Thailand's consumer protection law for inaccurate description of goods, and 21 tuk-tuk drivers have been arrested and charged with illegal parking and causing nuisance to the public, Pol.Lt.Gen. Thitirat said.
"This kind of behavior has caused no less than 100 million baht in financial damages," he said. "I'd like warn the wrongdoers out there: from now the CIB and Tourist Police will not tolerate them. They will face charges for economic crimes, and they will be forced to pay retroactive taxes."
The recent string of arrests follows a similar police operation that targeted the scam in May, in which 22 people were arrested.
Pol.Col. Supapone Arunsit, commander of the Tourist Police, said his division has received many complaints about the scam from foreign tourists.
"I'd like to inform all business operators: don't take advantage of tourists. If we learn that there is are any tricks involved, we will take action and make arrests," Pol.Col. Supapone said at the press conference yesterday.