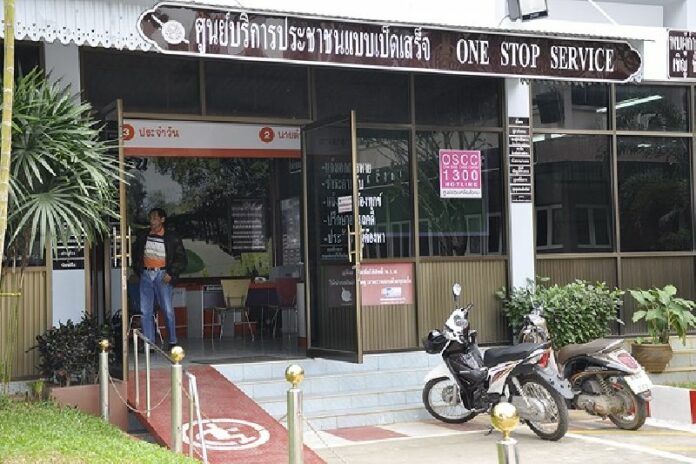 CHIANG RAI — Police in northern Thailand are hunting for a soldier accused of sexually assaulting a 15-year-old girl with three other men during the weekend.
The soldier, whose identity was withheld by police, is accused of assaulting the teen girl after she was lured to a private residence and plied with alcohol on Saturday night.
"I have instructed the police officers to proceed with this case in the most straightforward manner in accordance with the law," Police Col. Songkrit Ontakrai, superintendent of Mae Sai Police Station told reporters today. "I believe that we will find all of the perpetrators soon."
Three suspects have been arrested and are being questioned by police, Songkrit said, while the fourth, an army sergeant stationed at an army base in neighboring Phayao province, is still on the run.
Police have alerted the sergeant's commanding officers about the charges and asked that he turn himself in, according to Police Maj. Chanawin Sindhuya, an investigative officer at Mae Sai Police Station.
All of the suspects have been charged with taking a minor from their parents with indecent purpose and sexually assaulting a minor.
One of the suspects had befriended the young victim on Facebook, police said, and picked her up from her home at around 6 pm that night and took her the house where three other men were drinking alcohol.
The four men then asked the victim to drink alcohol with them, according to police, and at around 8.30 pm began sexually assaulting her. The victim later managed to break free, grabbed a shirt and fled the crime scene.
While fleeing the girl was reportedly hit by a vehicle as she ran along the road in the dark, at which point the motorist alerted police.
Songkrit said a medical examination confirmed there were indications of sexual assault.
For comments, or corrections to this article please contact: [email protected]