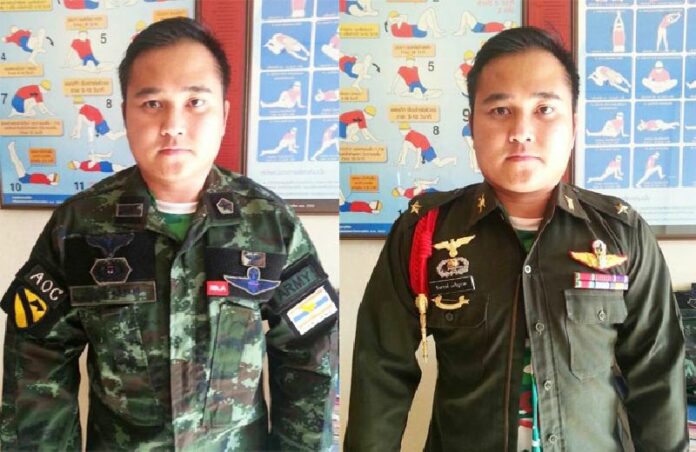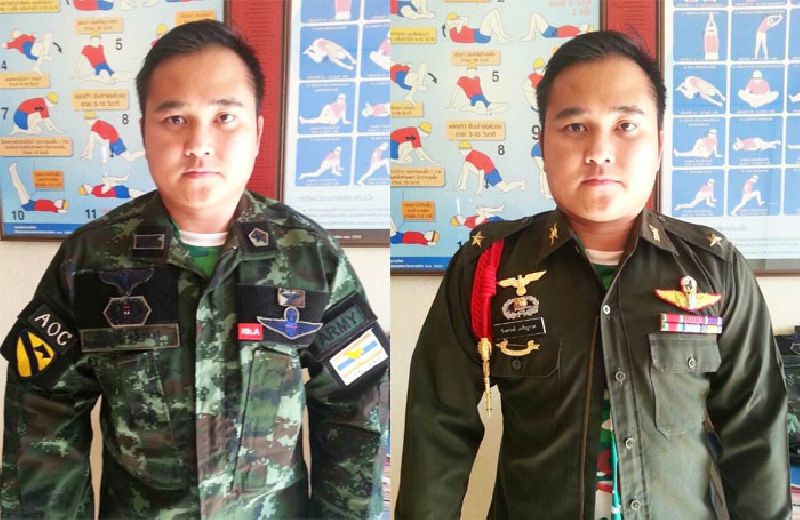 CHIANG MAI — About a year ago Cpt. Rangsan Charoenkart introduced himself to police authorities up in Chiang Mai province as an army liaison.
Showing up one month after the military coup in a crisp uniform, he attached himself to the police for drug interdiction efforts and even rode shotgun on a number of raids. He made the rounds and got to know many local administrative officials.
Not only was Rangsan not a captain, but more than a year later, police admitted today they were duped by a drug dealer who thought he'd found the perfect disguise. He was arrested in the early hours of this morning.
Rangsan, 34, first introduced himself to the police in June 2014, according to Police Lt. Col. Yutthakan Metha of the Mae Rim Police Station. Apparently Rangsan walked the walk and talked the talk.
"His talking style and manner are very convincing," Yutthakan said.
While he might have the bearing, Rangsan was betrayed by his lack of a soldier's stature.
The fact Rangsan barely topped the height of his Honda Fit made police suspect him.
In February – after eight months after he first appeared – some policemen started suspecting Rangsan was faking it. They say now it was because he was just too short. So they reached out to military officers in the area, who confirmed they'd never heard of him.
Impersonating a soldier is a crime in Thailand, so they immediately arrested him. He confessed and was soon released on bail, authorities said.
But that didn't seem to discourage him, if the latest charges prove true.
At a news conference in Chiang Mai today, police officials said he recently started dressing in his uniform again, so they arrested him again just after midnight early this morning.
This time they also found 16 tabs of meth in his bag, so they charged him with possession and intent to sell, charges they claim he's confessed to.
"The suspect fooled local residents and his drug clients that he was an army officer, in order to avoid arrest, but eventually it didn't work out," Yutthakan said. "We apprehended him."
Since the military seized power in a coup d'etat in May 2014, soldiers have regularly been deployed to work alongside police as law enforcement officers.
Under order from the junta, they can search homes, patrol the streets and make arrests without warrant.
To reach us about this article or another matter, please contact us by e-mail at: [email protected]