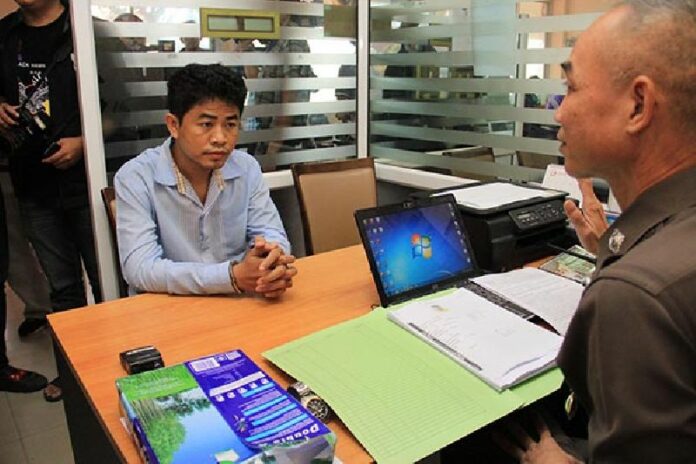 BANGKOK — A taxi driver has been arrested on suspicion of sexually assaulting his passenger and stealing her mobile phone last week.
Chartchai Pinthurak, 36, is accused of raping the 37-year-old victim at a hotel in Bangkok's Bueng Kum district early Friday morning after she reportedly passed out in his vehicle from drinking too much.
The victim hailed Chartchai's cab for a ride home from RCA, a popular nightlife area, but the driver instead took her to the hotel and assaulted her, according to Police Col. Kittichet Sakkayaphabwichanond of Kok Kram Police Station.
Kittichet told reporters the victim tried to struggle with Chartchai and call for help using her phone, but she was too intoxicated to fend for herself, and Chartchai took away her phone. Hotel staff woke her up the next morning and she alerted the police, Police Col. Kittichet said.
Chartchai has been charged with rape and theft.
The suspect told police yesterday he did not rape the victim. According to Chartchai, he picked the victim at 3am and took her to the destination, but she was unconscious so he brought her to a hotel room and left her there.
Chartchai also said he took away the victim's mobile phone as payment for the ride.
The investigation is ongoing.
To reach us about this article or another matter, please contact us by e-mail at: [email protected].