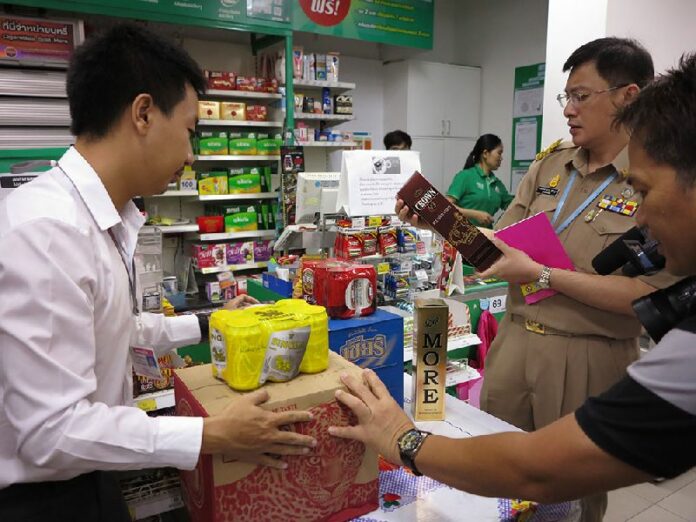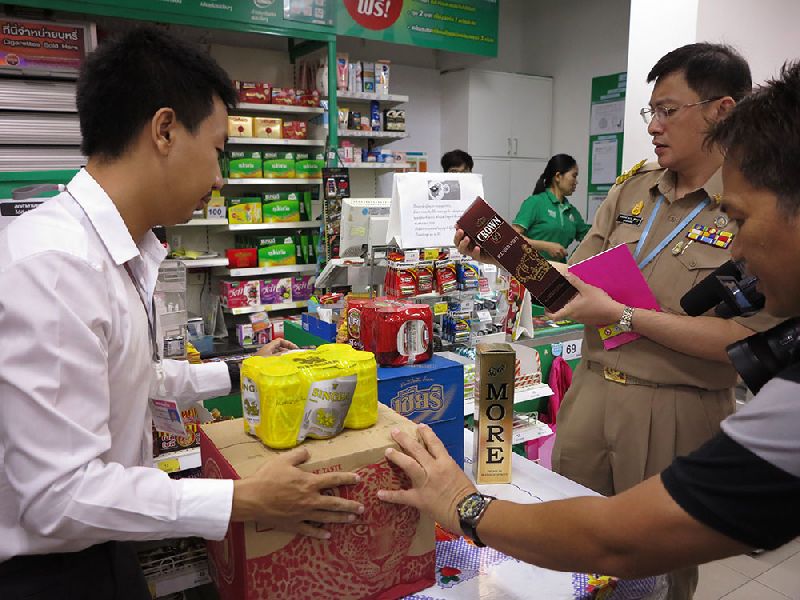 BANGKOK — Thailand's top anti-alcohol crusader pre-emptively warned the public today about a product most have likely never heard of.
Samarn Footrakul, head of the Alcohol Control Board, warned that imports of so-called "instant beer" will require permits from both the Customs and Excise Tax departments because it is considered a "special good" under the 2008 Alcohol Control Act, which places broad restrictions on the sale, labeling and advertisement of alcohol.
Samarn, the chief architect of several anti-booze laws, said he became aware of the innovation by watching an online video in which a group of Chinese-speaking men try out a packet of instant beer.
Samarn said he's unaware of the product being sold anywhere in Thailand. However, he's worried that Thai tourists visiting other countries may return with some. In that case only a small amount for personal use is acceptable, he said.
"If they don't appear to have a commercial purpose, they may be exempted," he said of anyone bringing it into the kingdom. "But it depends on the quantity."
Samarn said he's concerned it may be the beginning of "a new form of alcoholic product" and said officials are "monitoring the news."
Instant beer seems to have first appeared on the market in 2013. It's essentially beer in powder form that is rehydrated and re-carbonated with a catalyst. It's marketed toward outdoor types because it is lighter and easier to carry. Pat's Backcountry Beverages in the United States is one maker, but the product does not seem to be widespread.
Samarn's comment came as his agency further curbs the visibility of alcohol in the country. Just yesterday Samarn led officials to raid a Tesco Lotus Express in Nonthaburi province to ensure that new regulations enacted by his office are being enforced.
The regulation, which came to effect yesterday, bans alcohol producers from making certain statements on labels of their beverage, such as promises of "success in social or sexual life" and any remarks that lead to "degradation of the national culture" or "division or loss of unity among the people."
Violation of the regulation carries a maximum penalty of one year in prison and a 100,000-baht fine.
In yesterday's raid, officials found five brands of alcoholic beverages they said violated the new rules, Samarn said, without elaborating on the specific nature of their offense.
The offending products were from three of the biggest domestic beer brands: Singha, Cheer and Leo, as well as two whiskey brands: Crown and One More. Officials confiscated them from the supermarket as evidence for prosecution of the companies, Samarn said.
"We are working with Ministry of Health to inspect labels on packages and bottles of beer and spirits to ensure that there is no message that is unfair to consumers or entices people to drink," the official said.
On Oct. 13 Samarn also told reporters that internet users who posted photos of alcoholic beverages on social media may be prosecuted for violating the 2008 Alcohol Control Act, which bans any effort to "entice" others to consume alcohol.
Related stories:
Anyone Posting Booze Pics Will be Prosecuted, Anti-Booze Official Says