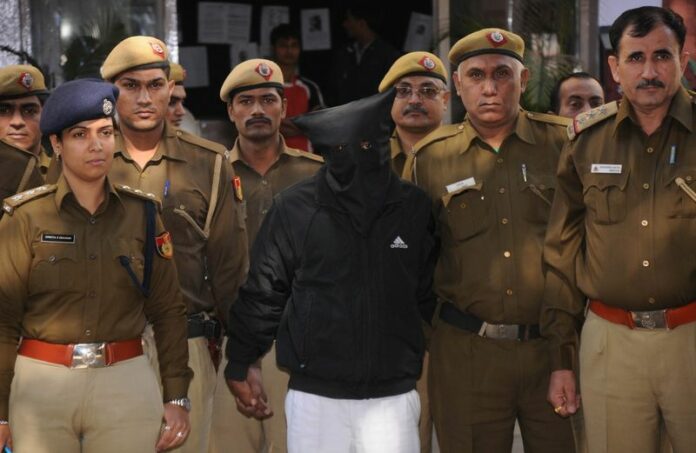 NEW DELHI — An Indian Uber taxi driver was found guilty of raping his passenger a year ago by an Indian court Tuesday, lawyers said.
Shiv Kumar Yadav faces up to life imprisonment in the sentencing due Friday, his lawyer DK Mishra said.
The 25-year-old female passenger said that she fell asleep in the cab when the driver stopped a remote spot and raped her.
The incident happened in Dec. 5 when the woman, a finance executive, was traveling from her workplace in Gurgaon, a suburb of Delhi, to her home in the north of the city.
Yadav was arrested two days later at a nearby town.
Delhi police filed charges and temporarily banned the U.S.-based online car-sharing company Uber saying it had failed to conduct basic safety checks.
"The accused has been convicted of all charges against him," said DK Mishra, a lawyer acting for Yadav. "The prosecution said the alleged victim's sole testimony was sufficient to convict him and the honorable court agreed."
He was convicted of rape, abduction and causing grievous hurt.
Attacks on women and sexual violence have been a focus of public attention in India since the fatal gang rape of a student on a bus in New Delhi in 2012, which triggered mass protests.
Story: DPA