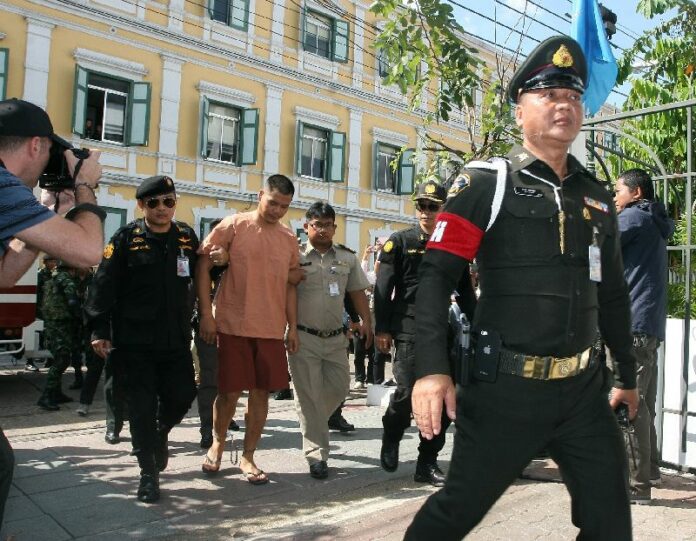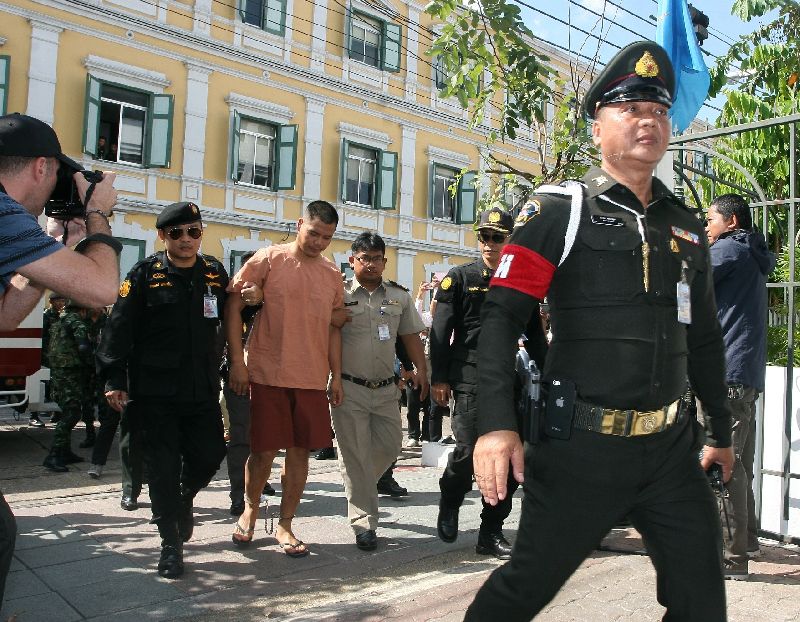 ฺ
BANGKOK — The top corrections official sought to reassure the public today about the well-being of a man arrested in October and charged with defaming the monarchy.
Seeking to dispel claims on social media that Jirawong Watanathewasilp became the third suspect to die in military custody, Department of Corrections chief Witthaya Suriyawongkul said Jirawong is alive and well.
"Mr. Jirawong is still being detained at the temporary prison which locates inside 11th Military Circle base on Nakhon Chaisri Road," Witthaya said. "Just today, I received a report that Mr. Jirawong is still alive and in good health. He has no illness."
---
Deaths of Lese Majeste Suspects Prompt Calls for Greater Transparency
---
In fact, Jirawong is scheduled to appear before a military tribunal tomorrow, Witthaya said, where judges are expected to remand him another 12 days in the military prison.
Jirawong was last seen publicly on Oct. 30 when he last went before the court.
He was arrested Oct. 16 along with two other men, palace aide Suriyan Sujaritpalawong and policeman Prakrom Warunprapha, on suspicion of abusing their connections to the monarchy for personal enrichment. They were charged Oct. 21 in a martial court with lese majeste (defaming the monarchy) and placed in military custody at the 11th Military Circle barracks.
Any action deemed libelous toward the Royal Family is punishable by up to 15 years in prison under Section 112 of the Thai Penal Code.
A fourth suspect was later arrested and placed in military custody. The suspects have been held incommunicado inside a temporary prison facility built at the army base for cases said to involve matters of national security. Rights groups have called for the junta to allow families and monitors to visit those held there.
Two nights later Prakrom was found hanged in his cell, officials said, while officials claimed Monday that Suriyan died Saturday of a blood infection.
Rumors of Jirawong's demise likely stemmed from a fake news announcement posted Wednesday to a Facebook page posing as the official page of Channel 3.
The false statement has since been removed from the post, which has been shared more than 1,100 times.
To reach us about this article or another matter, please contact us by e-mail at: [email protected].
Follow Khaosod English on
and
Twitter
for news, politics and more from Thailand.