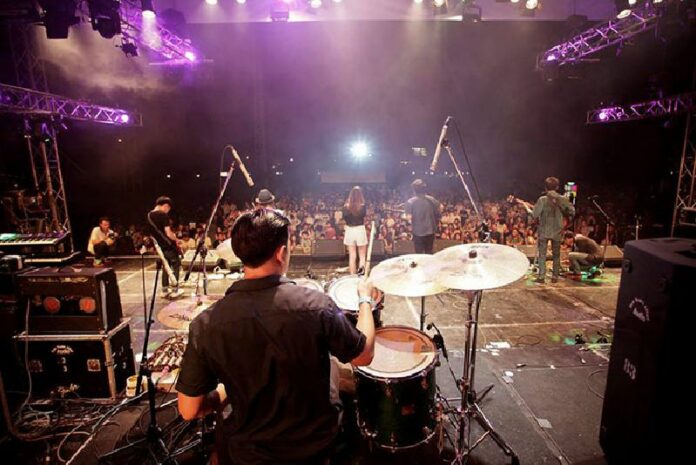 By Lisnaree Vichitsorasatra
Staff Writer
BANGKOK — There will be more bands, booths and hipsters than you can shake a dead cat at at a two-day music festival to be held this weekend on Kanchanapisek Road.
More than 100 bands will purr from five stages over two days at Cat Expo, put on by the radio home of mainstream-indie and underground-indie music, Cat Radio.
Check out Desktop Error, Polycat, Monomania, Jelly Rocket, Hariguem Zaboy, Summer Dress and other alt-rock artists, along with more mainstream acts such as Flure and Modern Dog. Spare some cash for handicrafts, records and the hipster T-shirts the event is famous for.
Cat Expo is the rebranded Fat Festival of previous years, which changed with the radio station's name last year. It aims to bring together as many musicians as possible to showcase Thailand's original music and is usually swarming with beards and ripped denim.
Hang onto the map of the concert stages and schedule handed out at the entrance because it can get pretty confusing!
Cat Festival runs from 3pm to 11pm on Saturday and Sunday at Wonder World Fun Park on Kanchanapisek Road in Bangkok's Khan Na Yao district. Tickets are 1,200 and available for sale at 7-Eleven. Show the Cat Radio app on your phone and get them for 900 baht at the gate.
For the full line-up and schedule visit the Facebook event page.