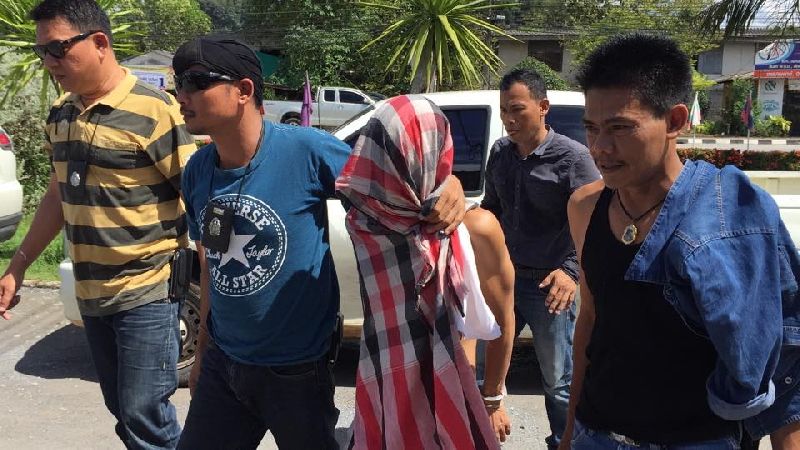 NAKHON SI THAMMARAT — Two months out of prison, Tawee Boonthong was arrested again after reportedly caught offering to trade yaba for sex yesterday in Nakhon Si Thammarat.
Police Lt. Tawatchai Yangyuen said Tawee was arrested on Thursday after officers organized a sting in which they recruited a woman and sent her to the suspected dealer to buy some methamphetamines. The two met in a palm field in the Thung Yai district of Nakhon Si Thammarat, where police swept in to arrest the man.
A later search of Tawee's home found a bag of 120 doses of speed hidden in the trash, police said. Tawee reportedly told them he could not find a job after being released from jail, so he returned to dealing drugs again. He said that he bought the drugs for 150 baht per hit from another dealer and was reselling it for 200 baht.
As for female clients who could not afford the drugs, Tawee said he was willing to make a deal under which they paid him with sex instead of cash, reportedly at a rate of one sexual encounter per hit. Tawee claimed his business was growing fast and well, police said.