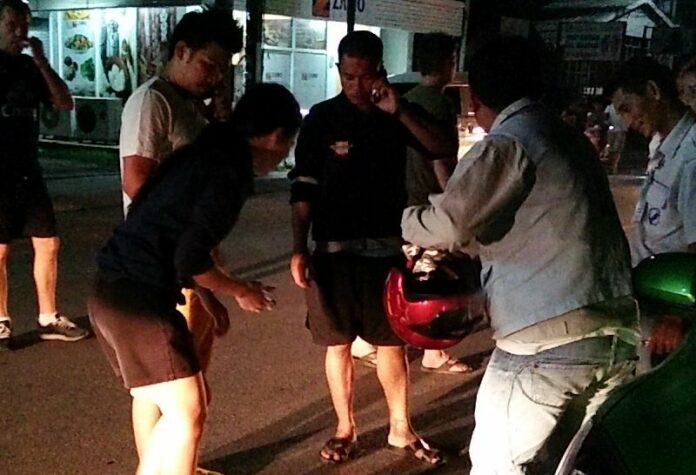 SURAT THANI — A 76-year-old hotel owner from the United Kingdom died after being struck by a motorcycle as he crossed a road late late last night on Koh Samui.
Rescue volunteers arrived just after midnight to the scene at the Samui Mermaid Hotel to find injured the motorcyclist and foreign man, a local hotel owner, who was transported to a hospital where he later died.
As he reportedly did every Thursday, the man was out drinking with other Britons at a restaurant. He was returning to his car to drive home at about midnight when the motorcycle struck him at high speed.
CPR could not be performed on the man due to broken ribs, so he was taken to a local hospital where he died.
Khaosod English is withholding the man's name pending notification of his relatives.
The motorcyclist was identified as Autthapol Aekkachat, 31. He was taken to Thai Inter Samui Hospital for treatment.
It was unclear whether he was or will be charged with any crime.
To reach us about this article or another matter, please contact us by e-mail at: [email protected].