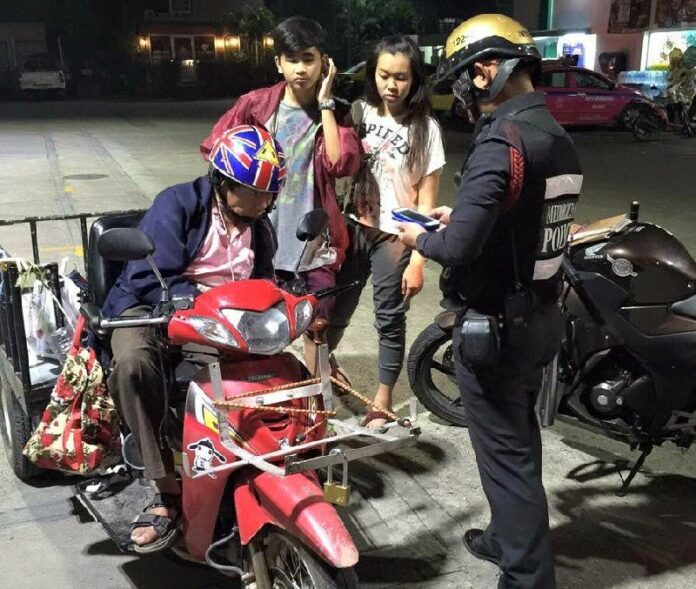 BANGKOK — 88 police stations in Bangkok will reduce traffic tickets to 100 baht starting today until next month.
Billed as a "New Year gift" to the public, Bangkok police commander Lt. Gen. Sanit Mahatavorn told Manager Online that the promotion is meant to clear a massive backlog of overdue fines.
Under Thai traffic laws, motorists are expected to pay fines within seven days, and driving licenses cannot be renewed unless all fines have been paid first. However, since there is no serious repercussion for overdue fines, many motorists simply chose not to pay the fines for months, if not years.
The exemption will be effective for 'non-serious' crimes for which the fine is less than 1,000 baht, such as not having a driving license or not wearing a helmet or seat belt.
However, Sanit said crimes that affect the public such as driving on the sidewalk, DUI and illegal parking if they incur more than 400 baht in fines will still have to face the maximum penalty.
Although some lawyers said this project would encourage people to commit more crimes, Sanit argued that police will still punish those who break traffic laws anyway.
The 'promotion' will last until Jan. 15. After that, the fines will return to the previous rates.
To reach us about this article or another matter, please contact us by e-mail at: [email protected].