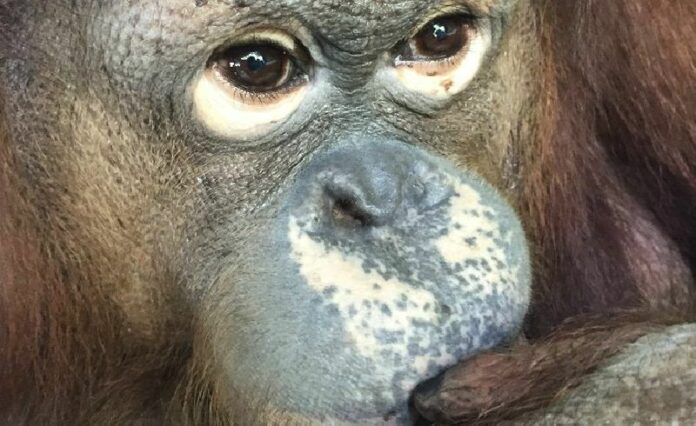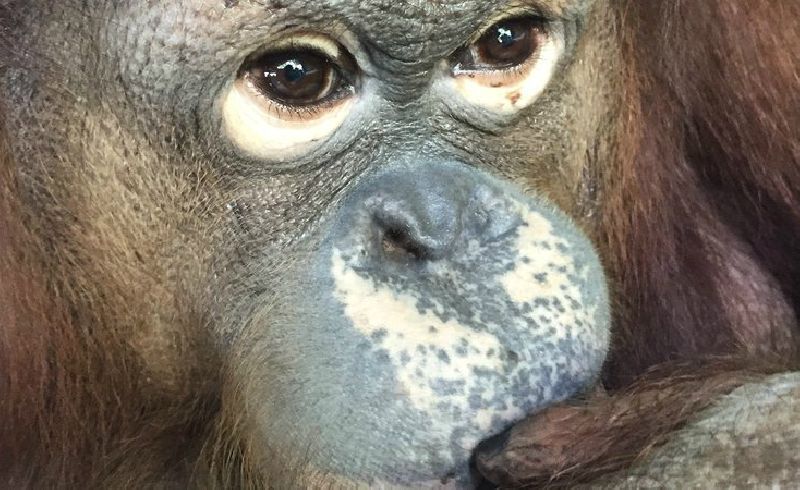 PHUKET — An orangutan missing since Friday was found alive but inside a cage in the jungle on Phuket on Saturday night.
The search team, comprised of wildlife officers from Khao Phra Thaeo, was alerted by local residents who found the 13-year-old female orangutan "Milo" in the jungle. Milo was said to be in fair health according to the search team. Animal rights activists Edwin Wiek and Vicki Kiely, who last week called attention to her poor living conditions agreed the ape was healthy.
Milo was treated by wildlife officers at Khao Phra Thaeo national park last night before being sent to the Wildlife Conservation Office in Phang Nga province today.

Animal rights activist Vicki Kiely and Milo at Khao Phra Thaeo wildlife conservation office on Sunday morning. Photo: Edwin Wiek / Twitter

Milo was reportedly "released" by the owner of Phuket Zoo on Friday morning before police and officials arrived to inspect whether the ape was being kept illegally.
Preecha Tantaweewong, a consultant from Phuket Zoo, admitted that he didn't have a permit for keeping Milo. "How could I have a permit? Someone left her at the zoo," Preecha told Phuket News on Friday.
An online petition "Save Milo" sparked by concern about the orangutan's condition in the zoo drew attention to the ape. The campaign which was created in January by Phuket-based animal activist Vicki Kiely and has now received over 11,000 signatures. Kiely was reunited with Milo on Sunday morning at the Khao Phra Thaeo wildlife conservation office.

Related stories
Wildlife Inspectors Find Orangutan 'Disappeared' from Phuket Zoo
Chayanit Itthipongmaetee can be reached at [email protected] and @chayaniti92.
Follow Khaosod English on Facebook and Twitter for news, politics and more from Thailand. To reach Khaosod English about this article or another matter, please contact us by e-mail at [email protected].