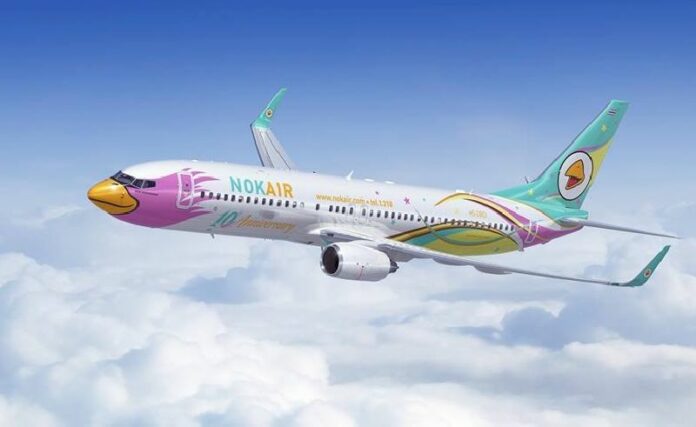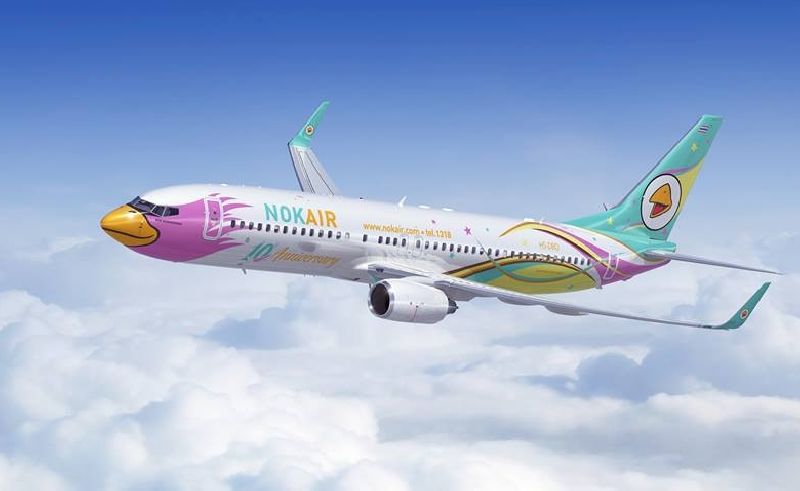 BANGKOK — Nok Air announced today that it will canceled 20 flights scheduled to fly Tuesday.
After hundreds of passengers were left stranded by canceled flights last week, Nok Air announced Saturday via their official social media accounts that 20 more domestic flights will be canceled on Tuesday. No reason was given, and Nok Air said affected passengers would be contacted directly by the airline.
Nok Air CEO Patee Sarasin said Nok Air has adequate arrangements with partner airlines to transport passengers affected by the canceled flights, Matichon Online reported.
A source from Nok Air said the cancellation is part of the adjustment the airline is trying to make in accordance to its current number of pilots, according to Matichon.
On Tuesday, Nok Air was warned by the Ministry of Transport that it could lose its operating license if it repeats the poor handling of the crisis that left hundreds of passengers stranded last weekend.
Patee said the strike that left more than 3,000 passengers stranded on Sunday was the result of some pilots not being able to pass its improved standards.
The pilot who was later fired, Sanit Kongpetch, said Nok Air failed to deal with a pilot shortage and instead has been posing unqualified trainees as pilots.
Nok Air said passengers who apply for refund will receive a full refund in 4 to 6 weeks.
The 20 flights due to be canceled on Tuesday are listed below:
> DD7106 DMK-HDY
> DD7107 HDY-DMK
> DD7818 DMK-NST
> DD7819 NST-DMK
> DD7208 DMK-URT
> DD7209 URT-DMK
> DD7406 DMK-TST
> DD7407 TST-DMK
> DD8414 DMK-PHS
> DD8415 PHS-DMK
> DD8718 DMK-CEI
> DD8719 CEI-DMK
> DD9214 DMK-UTH
> DD9215 UTH-DMK
> DD9314 DMK-UBP
> DD9315 UBP-DMK
> DD9410 DMK-SNO
> DD9411 SNO-DMK
> DD9814 DMK-KKC
> DD9815 KKC-DMK
Passengers requiring more information should call the Nok Air hotline on 1318.
Related stories:
Nok Air Denies Flying Unqualified Trainee Pilots
Nok Air Punishes Employees After Strike Strands Hundreds
Nok Air to Compensate Passengers After Strike Leaves Hundreds Stranded