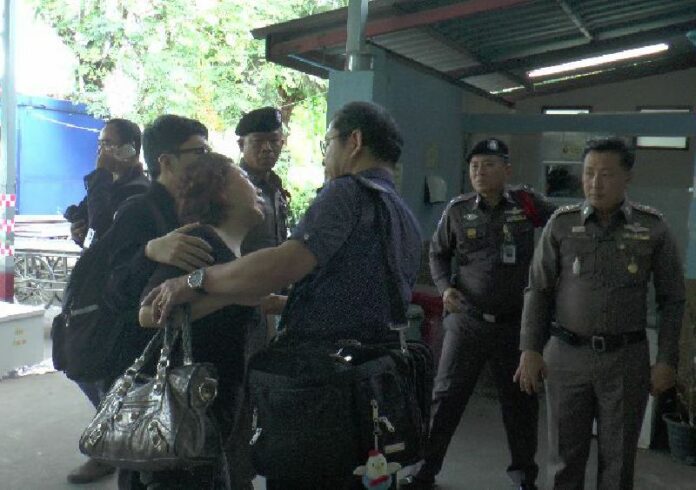 BANGKOK — Police are seeking the extradition of four suspects from South Korea they believe murdered a fifth Korean for insurance money three months ago in the northeast of Thailand.
Police on Thursday said they believe four Korean nationals murdered Lee Jae-hun, a 23-year-old tourist whose body was found by a road in Chaiyaphum province. Police said the suspects, who are now in Korean custody on separate matters, were motivated by insurance money worth almost 9 million baht.
When the body of Lee Jae-hun was found Dec. 12 in a bush, investigators found he was stabbed twice and his neck was broken, with indications he was strangled. Record show he had been in Thailand for only one day before he was murdered and planned to return home in four days.
After a three month investigation, a Chaiyaphum court approved arrest warrants for four Koreans who had already returned to South Korea. Korean police have reportedly refused to extradite the four suspects as they are facing prosecution on unrelated matters in Korea, according to a reporter who attended the police news conference.
Police said the murder conspiracy was orchestrated by 22-year-old Cho Eunsoree, an ex-girlfriend of the deceased, along with her boyfriend Park Chung-Hee, 35. The other two accused of being involved were Park Chang Joo, 34, and Kim Choy Yong, 23, who were living in Thailand at the time.
Cho Eunsoree, the former girlfriend, received a KRW300 million (about 9 million baht) payout for her ex-boyfriend's insurance policy.