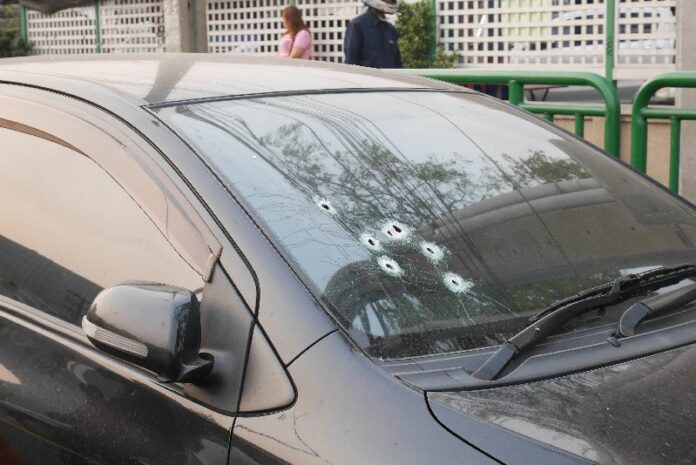 BANGKOK — Police are seeking two suspects who opened fire on a vehicle early this morning, shooting its driver six times near a busy Bangkok market.
Suvit Anannateechai, 47, is in stable condition at King Chulalongkorn Memorial Hospital after two men attacked him as he was reportedly on his way to Khlong Toei Market at about 5:30am on Wednesday morning with his girlfriend, Lt. Col. Yanyong Suwansa-ard of Tha Ruea Police Station said.
Five bullets hit Suvit's torso and one went through his hand. The woman, who was not identified, was uninjured in the attack.
Chanin Saengmangmee, a security guard in the market's parking lot, said he saw two men in jackets and jeans ride up on a motorcycle to the victim's Toyota Vios and fire into the vehicle through the windshield.
The guard said he saw them flee by Sunthorn Kosa Road toward the Na Ranong intersection.
Acting metro police chief Sanit Mahatavorn said the attackers have been identified from security camera footage. Police are investigating the attack, Sanit said.

Chayanit Itthipongmaetee can be reached at[email protected] and @chayaniti92.