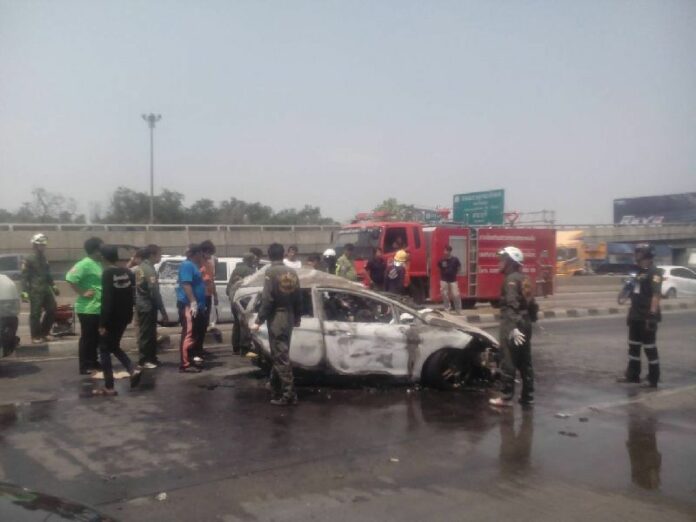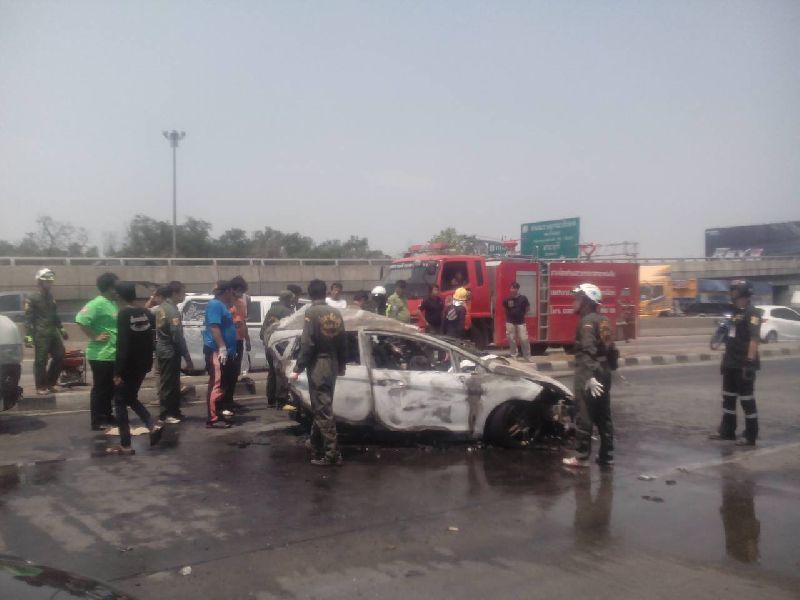 BANGKOK — Police said the results of their investigation into the fatal car crash caused by Jenphop Viraporn will be forwarded to prosecutors by April 26, about six weeks after the accident drew national attention.
Deputy national police chief Pongsapat Pongcharoen said Tuesday that investigators were collecting all available evidence for the attorney general's office to bring a court case against Jenphop, a wealthy businessman who killed two graduate students in a fiery wreck March 13.
---
Jenphop Sped Toward Deadly Crash at Over 250KPH
---
"I believe we will definitely be able to send the case to the prosecutor by April 26," Gen. Pongsapat said.
Pongsapat said he's confident the evidence will pin Jenphop to the crime, despite the fact he was allowed to refuse a sobriety test immediately after the accident. Jenphop remained hospitalized for what was described as head and knee injuries until this past weekend.
"I don't think it will be any problem, because there is other evidence and components that can be used in the case, to increase the weight of conviction against the perpetrator," the deputy police chief said.
Jenphop has been charged with fatal reckless driving and causing the deaths of others while driving under the influence for the deaths of 32-year-old Krissana Thaworn and Thantapat Horsaengchai, 34.
Last week, police determined that Jenphop was driving at the speed of 250kph, more than twice the legal limit, when he slammed into their car.
Police have come under criticism online and off for their slow handling of the investigation; Jenphop was allowed to waive the sobriety test and was not charged with any crime until four days had passed.
The delay led to accusations that police attempted to shield Jenphop, a scion of a wealthy family, from justice as in another of other high profile cases involving the wealthy and well-connected.
Related stories:
Businessman Charged for Fatal Collision Amid Mounting Criticism
Officers In Charge of Ayutthaya Deadly Collision Removed
Jenphop Plowed Through Toll Booth Before Deadly Crash (Video)
Fresh Charge Against Jenphop as Model Student Victims Laid to Rest
Teeranai Charuvastra can be reached at [email protected] and @Teeranai_C.