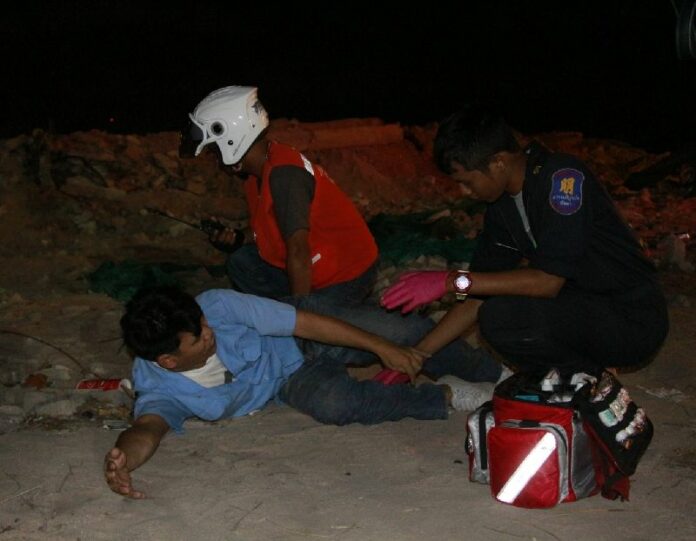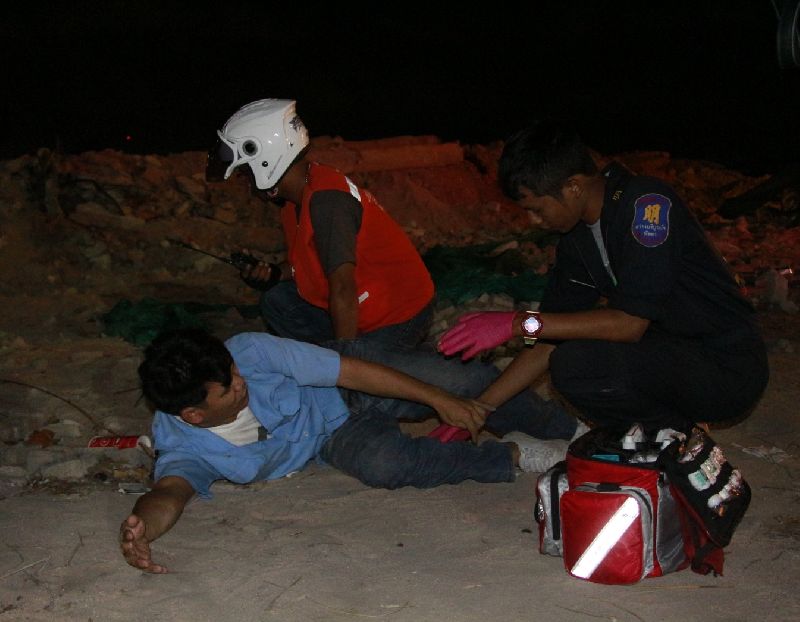 PATTAYA — A bus driver in the resort town of Pattaya is hospitalized with a broken leg after he was assaulted by a group of Indian tourists early this morning, police said.
The seven tourists, who are not yet charged with any crime out of concern for protecting Pattaya's reputation, reportedly attacked the driver of the red songthaew known as the "baht bus," near the Dolphin Circle at around 3am on Friday.
According to Sukthat Pumpanmuang, head of Pattaya City Police Station, the tourists hired driver Somchai Intasoi to take them to a hotel on the one-way Second Pattaya Road, but the driver missed the stop, so the tourists told him to go around the large block and drop them off at the hotel.
When Somchai refused, the tourists got out without paying, Col. Sukthat said, and he ran after the group and demanded they pay. At this point, a heated argument broke out and soon escalated into an assault.
"One of them grabbed a wooden stick and beat the victim with it," Sukthat said, adding that a language barrier was a major factor in the incident.
A rescue worker posed with an alleged weapon used in the assault
As of Friday afternoon, Somchai is still in hospital where he's being treated for his fractured leg, Sukthat said by telephone.
He said the tourists have not yet been charged with any crime as police are waiting for the two parties to negotiate first.
"They are tourists," Sukthat said. "We don't want to [press charges] at this moment because we fear it may damage the image of Pattaya."
Related stories:
Sex Worker Arrested for Attacking Italian Tourist in Pattaya
Young Recidivist Arrested for Snatching Tourist's Bag in Pattaya
Russian Tourist Beaten Bloody on Pattaya Walking Street