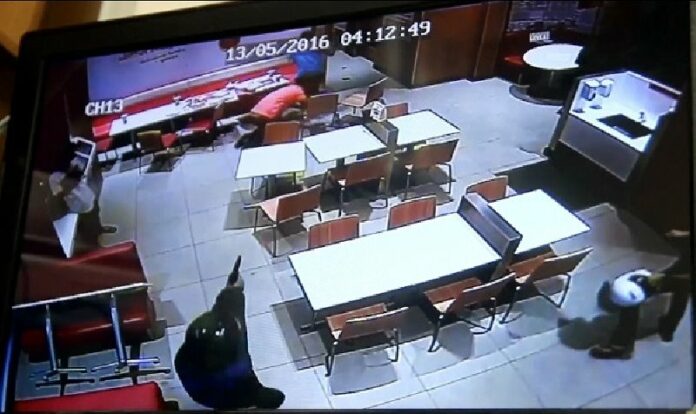 SAMUT PRAKAN — Two men were shot while eating early Friday morning at a KFC restaurant in Samut Prakan province.
Police said they are tracking down two masked men who entered a KFC restaurant in Samut Prakan's Bang Phil district at around 4am today and attacked a group of around ten customers.
"We now know who they are and are preparing to issue the arrest warrant," said police Col. Pallop Aeromla Friday afternoon.
A witness told police two men wearing motorbike helmets entered the restaurant, one of them carrying a baseball bat. As the group of customers tried to flee the surprise attack, the other masked man pulled out a 9mm gun and fired four times.
Following the shooting the two attackers fled from the restaurant.
Worasak Thongngen, 27, was seriously wounded from three gunshots delivered to his right breast, back and neck. While Teerachet Longthong,18, was shot and wounded in one arm. Both men were taken to Bang Phil Hospital.
The motive behind the attack is unknown.