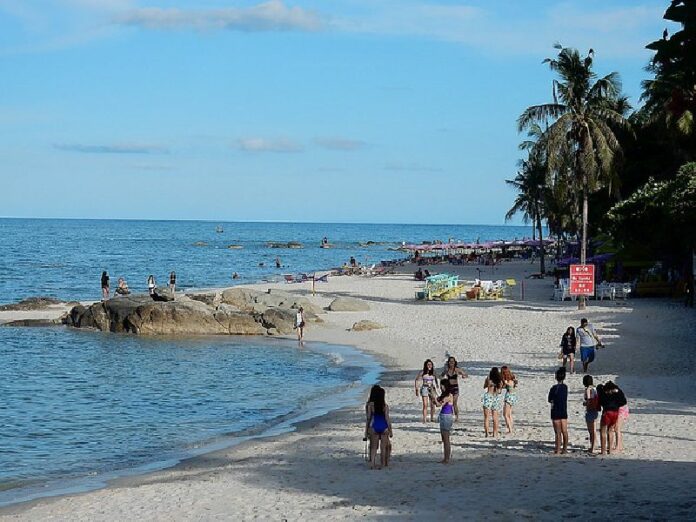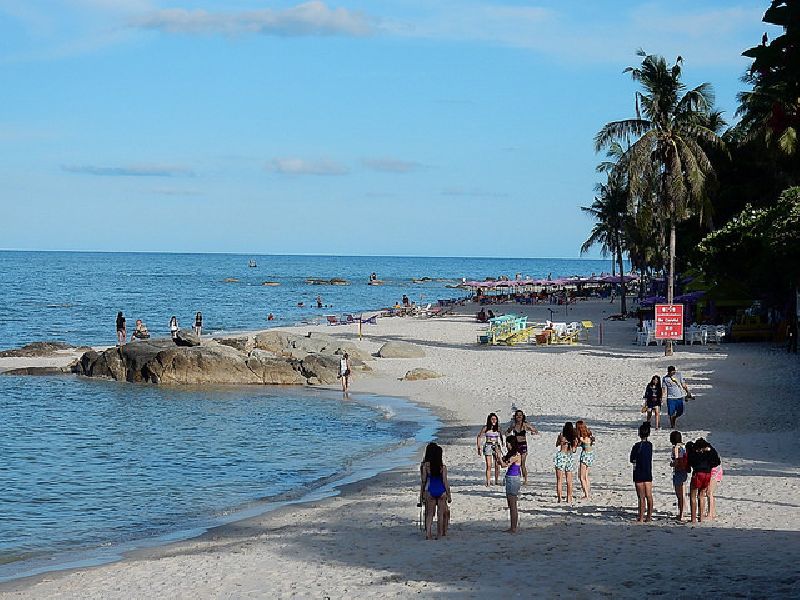 HUA HIN — A 16-year-old student reportedly drowned after being swept out to sea by strong waves in Hua Hin on Friday. His body was discovered this morning, officials said.
Pol. Col. Chaiyakorn Sriladecho said that waves in Hua Hin on Friday afternoon were particularly strong forcing many swimmers return to the shore. A police and rescue team looking for 16-year-old Ratthasard Kamonpanit, who went missing Friday afternoon, called off the search at around 8pm yesterday as darkness and strong waves were hampering the effort.
Ratthasard, a 16-year-old student from Bangkok, traveled by train from Bangkok to Hua Hin on Friday morning and arrived at the beach in the afternoon, along with four friends, his 19-year-old friend Patiphan Madament told police.
Four of them, including Ratthasard, went swimming in the sea at around 2pm and one member of their group remained on the beach.
Patiphan said he noticed that the waves were getting strong at around 4pm. Patiphan and two of his friends returned to the shore without Ratthasard.
After they returned to the beach, Rattasard's friends later saw his hand waving for help, before he disappeared under a huge wave, Patiphan told police.
Chaiyakorn said that Ratthasard's body was found by police and rescue workers at around 8:40am Saturday.
Related stories:
Chinese Tourist Drowns While Snorkeling in Pattaya
German Drowns in Rough Seas on Koh Phangan