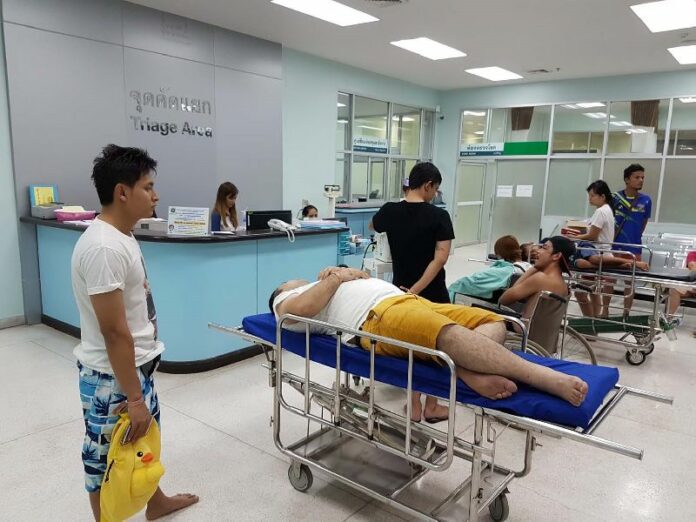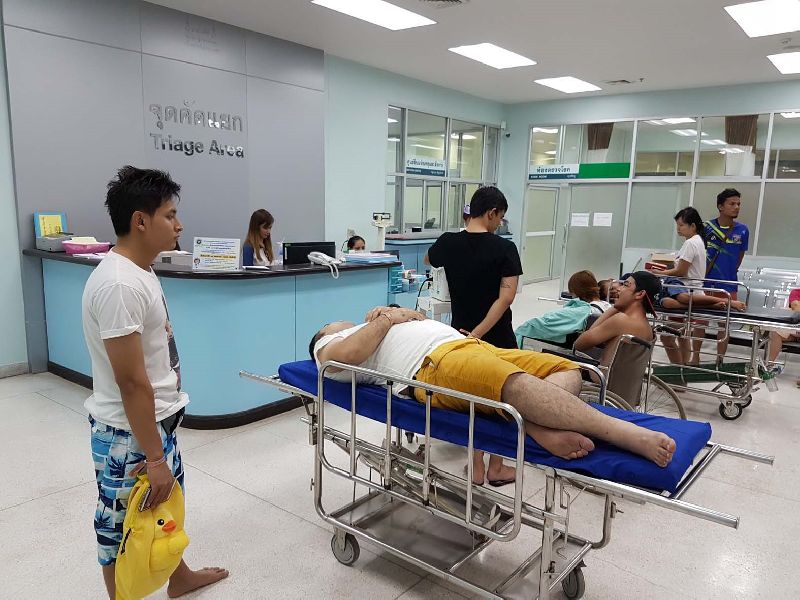 KOH SAMET — Twenty-eight people were injured early Sunday morning after the speedboat they were in crashed into a container ship off Koh Samet.
The accident took place at around 2:30am Sunday after speedboat designated Sindamudr crashed into the anchored vessel. The speedboat was operated by 23-year-old Vinai Trakoonwong.
Vinai,  who suffered slight facial injuries, claimed the container ship was not using any warning lights, so he didn't see it before the accident.
Chatchawan Pan-ngern, a passenger on the speedboat, said the accident took place about five minutes after the boat left the island. The passengers were leaving the island after attending a large concert called "Samed in Love" that organizers said was attended by 20,000 people.
The speedboat operator and all 27 of the passengers were rescued and taken to hospital, 23 of whom were admitted to Rayong Provincial Hospital for treatment of unspecified injuries.
Related stories:
Boat with 14 Foreign Tourists Sinks in Krabi
British, German, Chinese Women Die in Yet Another Speedboat Tragedy
8 Tourists Injured in Pattaya Speedboat Collision
Train Smashes into Koh Samet-Bound Bus, 3 Dead
Speedboat Propeller Severs Tourist's Leg