BANGKOK — A man seen physically abusing his partner aboard a Bangkok bus in a viral video was arrested yesterday and charged with physical assault.
Police identified Winai Saeng-ngam, 29, as the man who beat his girlfriend aboard a Route 107 bus on Wednesday night. Although no one on the bus intervened, a passenger filmed the incident and later posted it online, where it drew shock and condemnation.
Speaking at today's police news conference, Winai said he regretted his actions.
"It wasn't an appropriate thing to do," Winai said. "I'm sorry."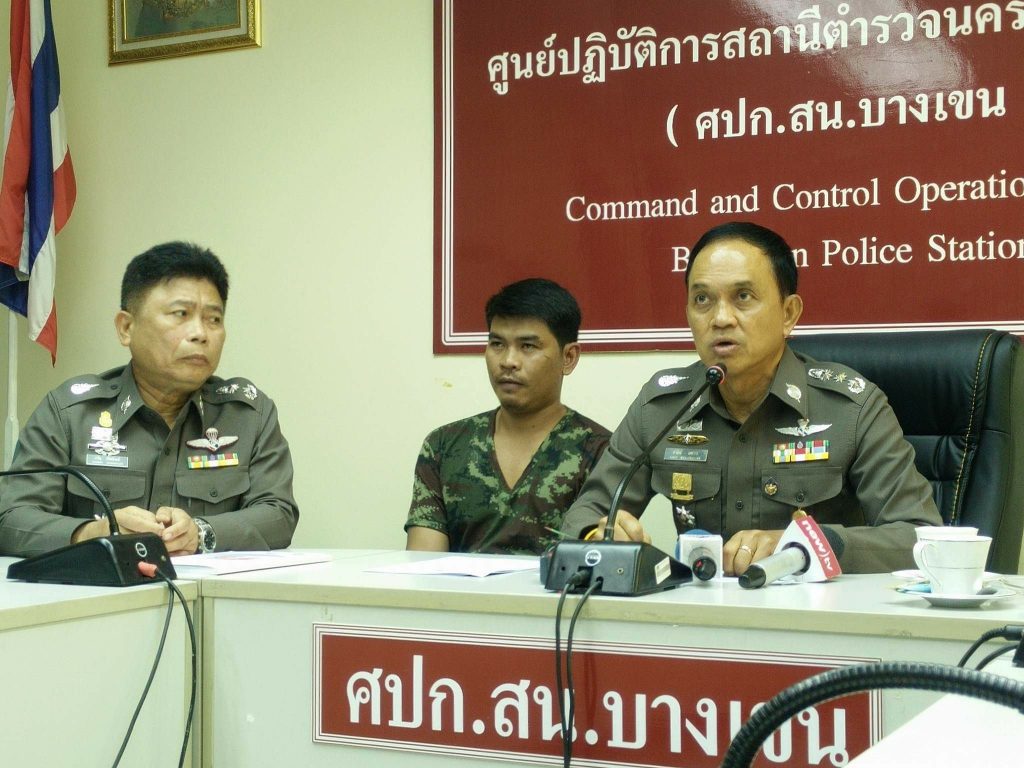 Interim Bangkok police chief Sanit Mahatavorn said an officer at Bang Khen Police Station saw the video and recognized Winai as a football gambling suspect from an arrest earlier this month.
Winai is now charged with physical assault for his behavior in the video. Maj.Gen. Sanit said Winai confessed to the offense.
According to Sanit, Winai said he was drunk when he began arguing with his girlfriend, which escalated into him punching, slapping and throttling her.
Because they live together, Winai's girlfriend can file an additional charge of domestic violence if she wishes to in the future, Sanit said, as the law covers not only married couples but also couples living together.
"I'd like to warn the public that if they do this, they may be charged under the Domestic Violence Victim Protection Act," Sanit said. "It carries a heavier punishment, and you will stand trial in the family court."
While physical assault carries a maximum sentence of one month in jail, those found guilty of domestic violence charges can face up to six months in prison.
Although Winai wore a camouflage army shirt in the video, he is no longer a soldier, having served as a conscript from 2009 to 2011, Sanit said. Winai now works as a security guard.
Related stories:
Thai Men '7th Most Abusive In The World'
Drunkard Husband Punishes Wife With Boiled Water
Death Of Athlete Renews Discussion Of Domestic Abuses
Celebrity Divorces Politician Following Suspected Domestic Abuse