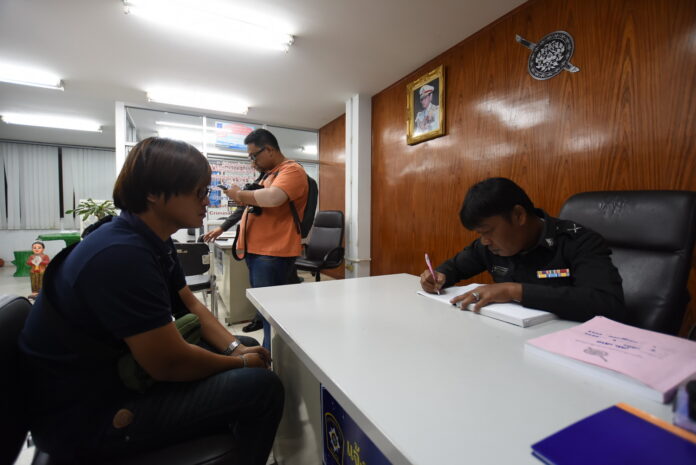 AYUTTHAYA — A woman filed theft charges against her own son Monday for allegedly stealing 1.2 million baht and giving it all to a woman he met online.
The charge led to a brief criminal investigation that ended the same night with Rapeepat Sirisitthidamrongkit, 28, surrendering to police and apologizing to his mother, who then forgave him and withdrew the complaint.
Sirikan Sirisitthidamrongkit said she recently found 1.2 million baht missing from her account, she said in her complaint. She suspected her son Rapeepat was behind it because he often withdraws money on her behalf yet never produces any ATM slips.
By the time she found out, Sirikan told police Monday, Rapeepat had not been seen at their family home since July 13.
She believed Rapeepat gave the money to a net idol named VJ Four that he met in an online chatroom that he brought home July 12. She spent the night there, met the family, and then both were gone along with the money the next day. Rapeepat had also mentioned wanting to buy her a diamond ring, Sirikan said.
Upon receiving the complaint, an officer at Sena Police Station told reporters they would track down Rapeepat and see whether he was coerced into stealing the money.
But after word spread, Rapeepat preemptively turned himself at the station at around 11pm. He admitted to the crime, saying he needed the money to buy a new car for VJ Four. He also apologized to his mother. The money was gone.
With the apology, Sirikan said she forgave her prodigal son and withdrew the criminal complaint on the condition he never speaks to VJ Four again.