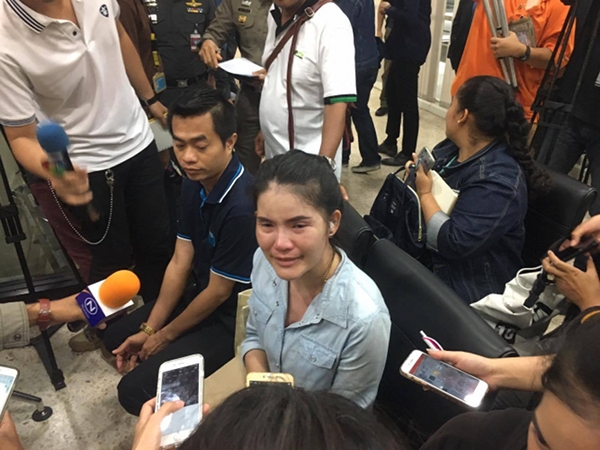 BANGKOK — Wichirata Duangmano sat among reporters at a police news conference Wednesday morning. She waited until the session dedicated to Thailand's most recent terror attack was nearly finished before posing her question.
"I would like to know, where can I ask for more help?" she said, breaking down in tears at the Royal Police Headquarters, revealing she was not a reporter but, in fact, the victim of the bomb which hit Bangkok's Erawan Shrine one year ago today. "I submitted a letter to the Office of the Prime Minister two times, but it stayed silent."
The 30-year-old, former freelance MC said she can't remember the moment the bomb exploded at the Ratchaprasong intersection shrine on Aug. 17, 2015. Wichirata survived, but she suffered serious internal injuries, including severe tears to her stomach. Wide, long scars are still visible running down her leg and arm.
What she does remember is that during the two months she spent recovering in a hospital, no official ever visited her or offered help.
The mother of a 3-year-old toddler said she eventually received 100,300 baht from the Ministry of Justice and 30,000 baht from Bangkok City Hall. But even with that, life is difficult for a person who can no longer work, she said.
That's what led Wichirata and two other two victims to the police's news conference this morning, as it was the only place they hoped to have their voices heard.
Read: Bangkok Shrine Bombing: Those Who Died
In response, police spokesman Kritsana Pattanacharoen said a middle man would be appointed to coordinate the relevant agencies to offer further help.
Wichirata wasn't done, however. There was one more thing she wanted.
"I want to see the face of the person who did it," she said. "I want them all arrested!"
Forgotten Promises
As the authorities try to instill confidence in their efforts to bring another set of attackers to justice for a wave of arson and bomb attacks five days ago, Wichirata isn't the only one frustrated by the unsatisfying resolution of the previous case.
After a total of 17 arrest warrants were issued, only two ethnic Uighur suspects were arrested. Adem Karadag, aka Bilal Mohammad, and Mieraili Yusufu are now held by the military which is also trying them. All the rest, including numerous Turkish nationals and at least two suspects holding Thai passports, remain at large.
Interactive: Who's Who in the Bangkok Bombing Investigation
As the anniversary came, police today tried to assure there is progress in that unfinished investigation which was declared finished and went dark 10 months ago.
"When the police chief announced the case was closed, it means the investigation ended," said Police Maj. Gen. Piyapan Pingmuang Wednesday. "But the process of making arrests still continues."  He declined to give any further information.
He said disclosing information may affect the case, the same reason given for why officers had no details to share Wednesday about the Mother's Day bombings.
Five days ago, when Kanya Mayoon heard about the wave of bombs which exploded across the south Friday, she could not help but be taken back to one year earlier.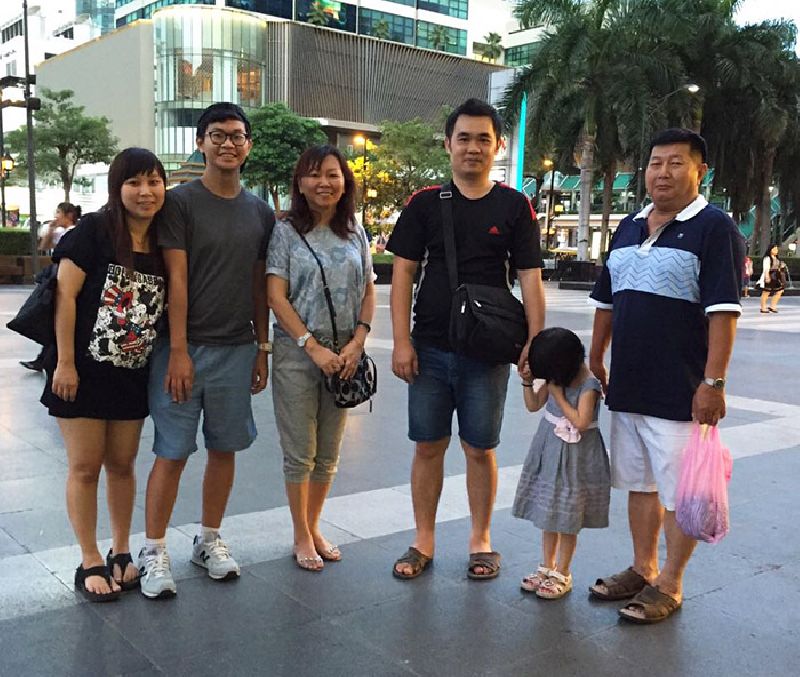 One year to the day since her sister was killed by another bomb at Bangkok's Erawan Shrine, the passage of time has done nothing to lessen the 36-year-old teacher's anger, because it has brought neither an explanation for what happened nor assurance it won't repeat again.
"I want the government to take care of our security," said Kanya on Monday. "It is better than they just keep making announcements, yet this kind of incident still happens everyday. Can't they do anything to make it better?"
On Aug. 17, 2015, Pranee 'Kratae' Seesuwa was among 20 people to die when a large bomb turned the shrine, a popular destination for tourists and Thais alike, into a horror of blood and human remains. It was the deadliest such attack in Thailand's modern history.
For a year, Kanya, who lives Bueng Kan, a northeastern border province, said she closely follows news about the case as she still waits for the real perpetrators to be brought to justice.
"Last thing I heard is that the suspect previously admitted doing it, backed out and said he was tortured and threatened to confess," she said. "And then the story went dark."
Cases Closed or Dropped?
Kanya's summary is accurate. After a long and fraught investigation that raised many questions about police professional competence and capacity, an adequate explanation for the attack never materialized, and the pursuit of those responsible seemed to fall off a cliff.
Today, Wednesday, no memorial service was held to honor the dead. While the shrine was rebuilt at significant expense, no plaque or marker was placed in their names.
Following the arrests of Karadag and Mieraili, and days before leaving the force to head the Thai football association, former police chief Somyot Pumpanmuang declared the case closed.
Interactive: Click through to explore the 2015 investigation
The Uighur identity of both men, who have alleged they were tortured in military custody, fit the widely held opinion of security experts that the explosion was revenge for the military government's forcible return two months earlier of nearly 100 Uighurs to China, where they were labeled terrorists and faced persecution.
Authorities dismissed the theory, saying the explosion was not a terrorist attack – a claim hastily repeated Friday – but a result of their crackdown on human trafficking.
No further arrests were made. Police Lt. Gen. Suchart Teerasawat, who appointed to coordinate with Malaysian authorities, said Monday he hasn't had any contact with Kuala Lumpur since the pair were arrested back in September, a month after the attack.
Though Karadag's lawyer, Schoochart Kanpai and police said he had confessed to being involved, the suspect later told the military court in February. he was tortured into doing so.
At the time of their indictment back in September, both suspects denied all charges. Nearly a year later, not one of the 447 prosecution witnesses has testified. The first is scheduled to be called before the military tribunal on Tuesday.
Karadag's lawyer said he expects the trial to continue until 2017.
Kanya, the sister of a victim, said she is nervous to see the case progress so slowly.
"You know those who lost someone can never forget," Kanya said. "We are waiting for news from the government. We are watching them."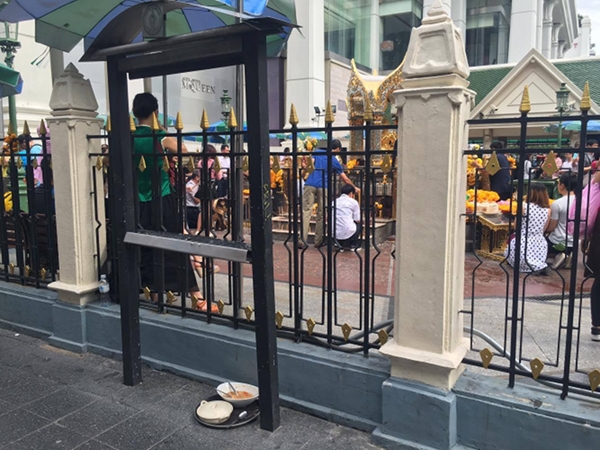 Cascading Tragedy
When the bomb went off at 6:55pm on that Monday night, Pranee was not alone at the shrine. She was accompanied by her colleague from Standard Chartered Bank, Sudchada 'Yha' Niseeda, who shared the same roots in the northeastern region.
While little progress was made in the case during the past year, Sudchada's death changed her 10-year-old daughter now living in Loei province.
"She turned into another person, silent," said Thongpad Niseeda, Sudchada's mother now caring for her daughter, Mew. "She still says she is lonely. She always says 'Mew no longer wants to live, Mew wants to die with Mommy Yha.'"
Explore: All our coverage of the Erawan Shrine Bombing
For years, Sudchada worked in Bangkok to send money home for her girl and parents in Loei's Chiang Khan district. Being a long-distance mom, the 32-year-old would video-call her daughter every day: once when Mew had dinner and again before Mew went to bed.
After her daughter's death, the 59-year-old grandmother said she and her husband had to go back to work in the rice and potato fields to make ends meet. Mew, who in Grade 4 used to rank at the top of her class, now tells her grandmother she wants to quit school.
Mew is sad, while Thongpad admits she's still angry.
"It has become silent," she talked of the investigation progress. "I want the government to catch those who did it and punish them. They did such a terrible thing to my daughter."
Kanya shares the same frustration and was even more angry when she learned that just five days before the attack's one-year anniversary, another four innocent people lost their lives in serial bombings. She knows their loved ones may never get justice or even an explanation.
"No matter what the reason was for those who did it, those who lose are we, the people," she said.