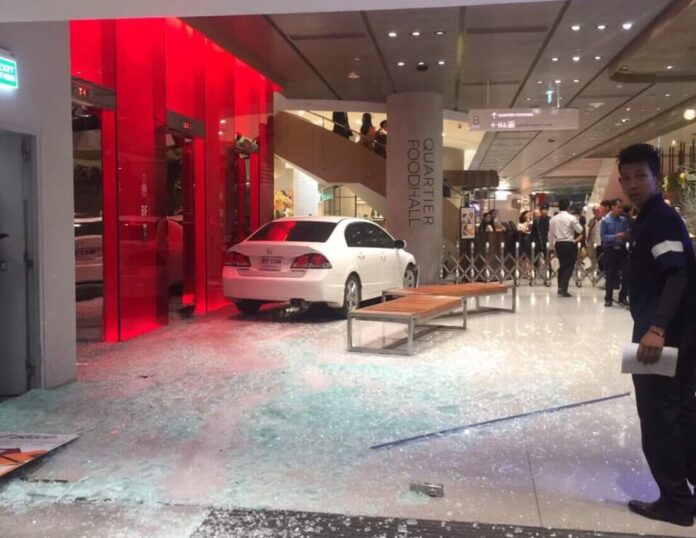 BANGKOK — A woman said she was having a dinner last night in the food court of an upscale shopping mall when she heard the sound of breaking glass and saw a Honda drive in.
At around 9:30pm Thursday, a car smashed into EmQuartier's basement level food zone from the car park.
No one was injured, according to Pol. Lt. Col. Somsak Mongkolkunakorn of Thonglor police.
According to Somsak, the 30-year-old driver told police the throttle was out of control. The driver has agreed to pay compensation for the damage, Somsak said. Police are investigating the cause of the accident.