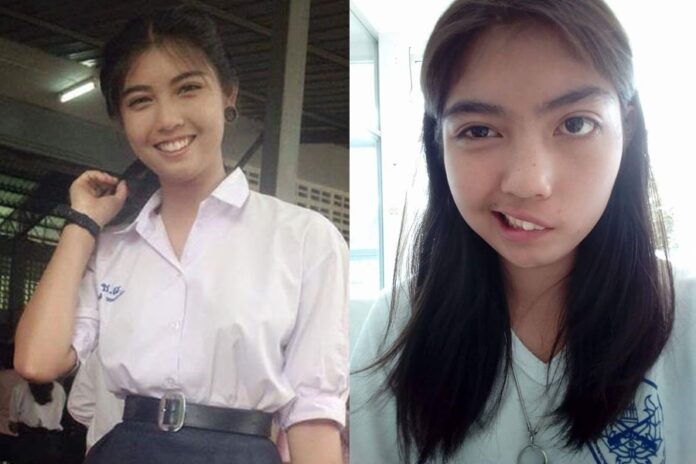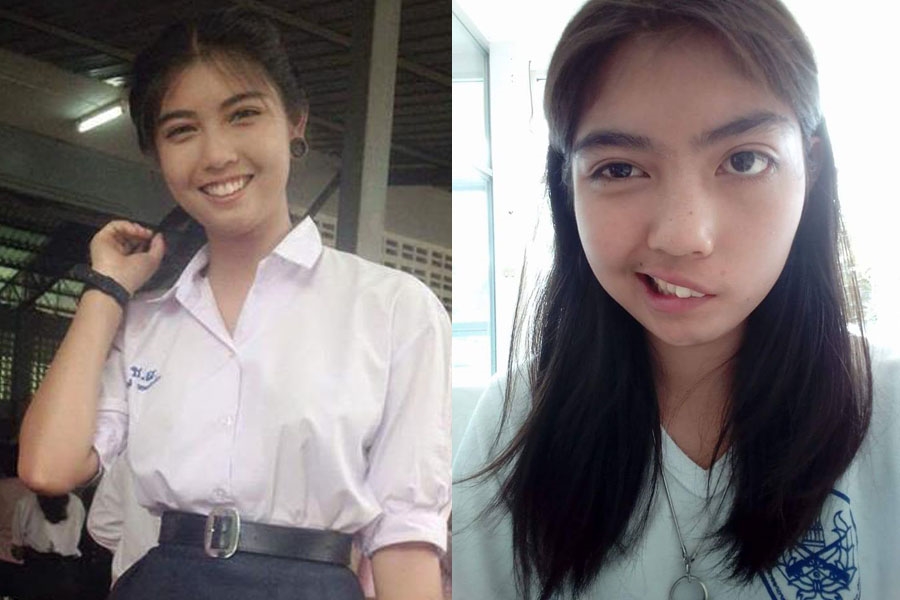 KORAT — "I will get my smile back one day," Naruedee Chotsanthia, a 17-year-old student in Korat, wrote recently in her Facebook bio.
The Matthayom 5 student used to smile. Now, because of damage to her facial nerves that left her face half-paralyzed, she can only manage a grimace. Her left eye cannot fully close, and the left side of her mouth doesn't move with the right.
Naruedee's disfigurement happened the moment a coffee mug thrown by her PE teacher struck her in the head at Chokechaisamakkhee School last month.
"Doctors told us that if she had arrived there a bit later, it would have been permanent," Naruedee's aunt, Matchima Supaeng, said Wednesday. "But doctors said it's still a severe injury. It was rather grave. It's been a month now, but she hasn't gotten better."
The latest example of casual brutality in Thailand's schools wouldn't have come to light had the family, which is asking for compensation, not gone public with what happened.
The school has demurred, offering to pay a small portion of her expensive medical bills, saying the teacher didn't intend for the mug to hit her.
That teacher, 58-year-old Paithoon Klaengkrathok, is now under investigation for the Aug. 8 assault by the local education board.
"I have instructed them to report the conclusion of the investigation within seven days," said Chookiat Wisetsena, director of District 31 Matthayom Suksa Office in Nakhon Ratchasima province.
The school said Paithoon threw the mug because he was irritated by their loud behavior. Naruedee said the cup hit her face, after which she couldn't move the left side of her visage. Doctors determined that a pair of nerves were damaged, she said.
Naruedee posted the story about her injury on social media earlier this week, drawing widespread attention. Her aunt said Naruedee waited a month because she thought the school would pay for her medical expenses and she didn't want to cause a stir. She changed her mind when the school balked at paying.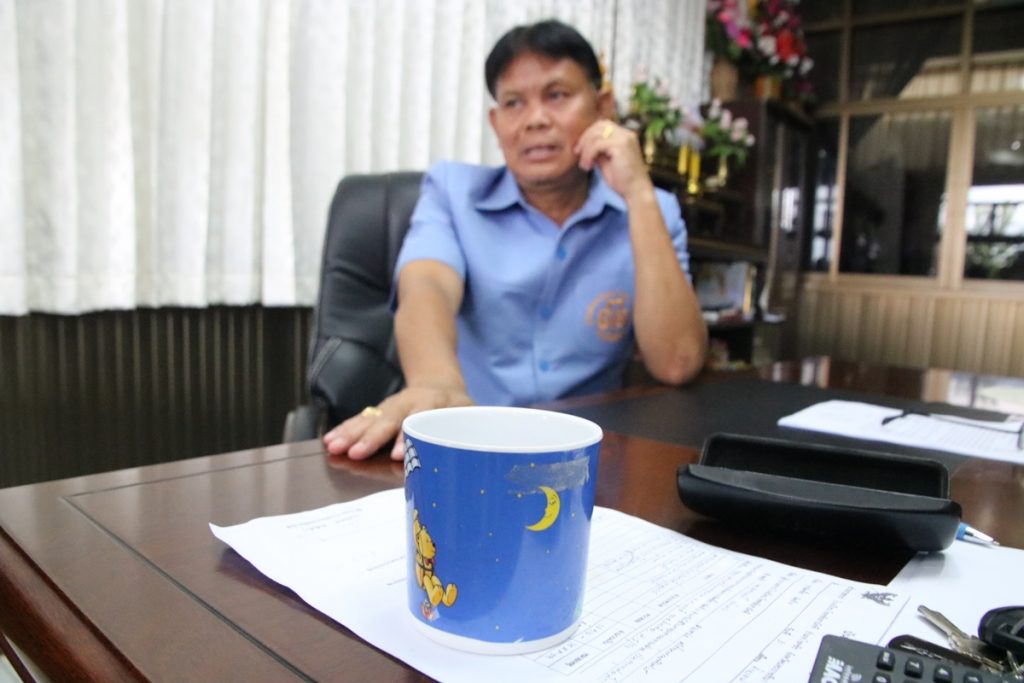 "Doctors said they needed to operate on her. They estimate it will be at least 300,000 baht. So we demanded money from the school," Matichima said.
The school, she said, pleaded a lack of resources and offered to pay 80,000 baht.
She said her family and the state-owned school are negotiating. Naruedee has also filed a charge of assault against Paithoon.
In an interview with reporters Tuesday, school director Nipon Pakdeekaew said Paithoon merely wanted to discipline his students, who were getting rowdy in lines outside the teacher's office, and he didn't mean to score a direct hit with his coffee mug.
"After the incident, the PE teacher admitted that it was his fault, but he didn't intend to hit the student," Nipon said.
Paithoon has been suspended from teaching duties until investigation is concluded, Samak added.
Naruedee tries to go to school as often as she can, juggling her time between hospital and the police station, according to her aunt Matchima. She has exams next week.
"I'm worried for her," Matchima said.
Physical and violent punishment in the name of discipline are commonplace in public schools and considered acceptable by many segments of society. In February, a Bangkok school teacher was disciplined for slapping schoolgirls, while a teacher in Mae Hong Son reportedly sawed off a 4-year-old boy's ear in 2014.