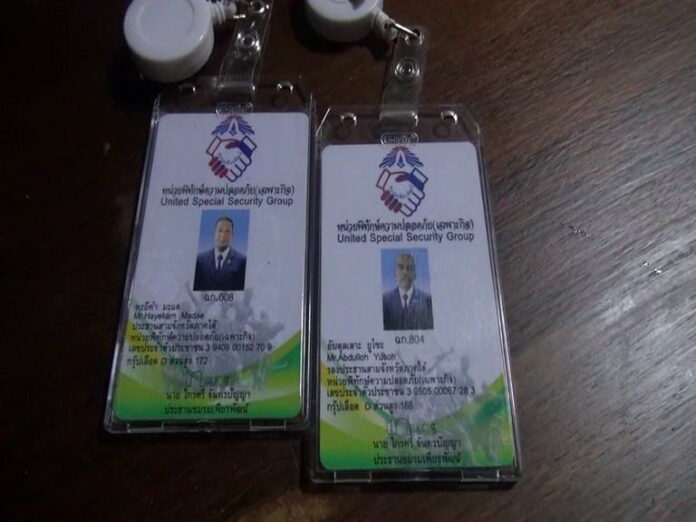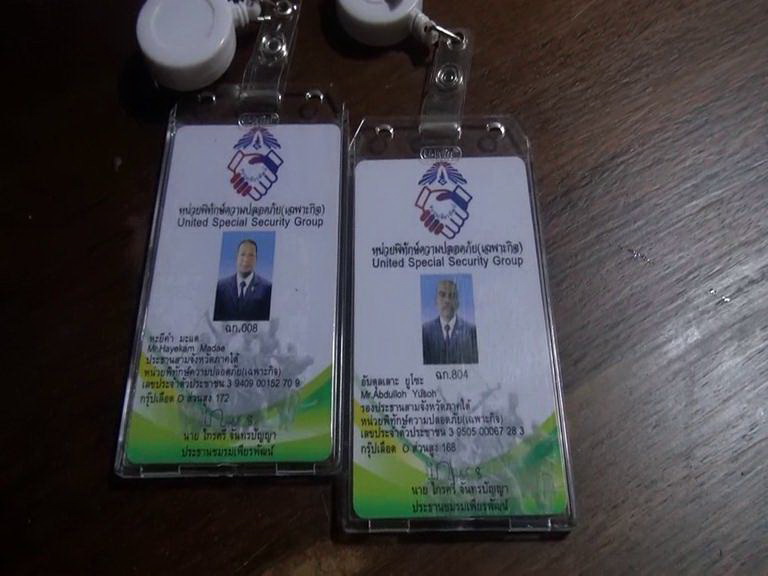 NAKHON SI THAMMARAT — Two men accused of scamming recruits into a fake royal guard were being held on an army base Tuesday in Nakhon Si Thammarat province, the army announced.
Soldiers arrested Kraisri Chantarapanya, 47, and Pitsanu Amwongsa, 65, in the southern province Sunday night. They are the latest suspects in a series of crackdowns on "royal impostors," what the authorities have termed people exploiting or claiming false ties to the Royal Family for personal gain.
An army report released Monday said that Kraisri claimed to be of royal bloodline, while Pitsanu recruited men to serve as "royal bodyguards." They were at a resort and in the process of taking 2,500 baht per applicant when soldiers arrived to arrest them, the report issued by the 41st Army Circle said.
Nineteen job applicants were with the pair when soldiers showed up, but they were released after questioning, the report said.
Someone answering the phone for base commander Teenanat Chinda-ngoen said the major general was not ready to give further details to the press.
A search for Kraisri's name online turned up many news articles over a period of several years detailing his visits to mosques and local government offices in the south. In those stories, he was identified as a royal secretary for a distant relative of His Majesty the King, a woman holding the title mom chao named Praphaphan Kornkosiyakart.
It was not clear when Kraisri and Pitsanu would be transferred to police custody.
Actions or remarks deemed defamatory toward the Royal Family are punishable by up to 15 years in prison under Section 112 of the Penal Code, a law also known as lese majeste.
In recent years, the law has been more broadly interpreted and also applied to those who exploited royal ties, whether real or false, to enrich themselves.
Related stories:
Socialite Accused of Flaunting Royal Title Goes to Jail
Former Palace Employee Arrested in Connection With Alleged Royal Impostors
Kingsguard Named 'Royal Impostor,' Stripped of Decorations
Army Colonel Accused of Insulting Monarchy as 'Royal Impostor'