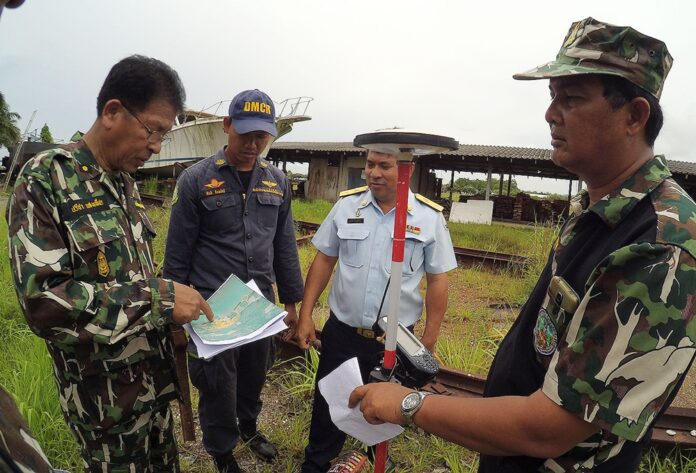 TRAT — Though the holiday home of a board member of Thailand's largest conglomerate infringes on protected forest area, he won't be charged because the work was done without his knowledge, an official said Thursday.
Instead two assistants of Jaran Chiaravanont assigned to oversee the property in his absence said they were solely responsible for its encroachment onto 54 rai (8.64 hectares) of the Tha Som Protected Forest in Trat province. The infringing plot was used to dock yachts and farm fish.
Read: Home of CP Chairman's Brother Found to Infringe on Forest
Jaran, 86, the eldest of four brothers comprising Thailand's wealthiest family, is brother to CP Group CEO Dhanin Chearavanont and serves on the conglomerate's board. Forbes pegs his wealth at USD$2.9 billion (100.8 billion baht).
In a phone interview, Ratchai Pornpha, who led the team which inspected the property Wednesday, expressed his frustration that authorities say there is no evidence to prosecute anyone beyond the two men, Anant Sawangwai and Chaiwat Thanompan.
"They said they did it on their own. They didn't leave any trace of evidence," said Ratchai, who heads the Marine and Coastal Resources Department's local unit of maritime inspectors known as the White Sharks. "Anyone knows their behavior. Locals know what this is about. But we can't make accusations without evidence."
'That's All We Could Do'
According to Ratchai, his department began investigating Jaran's property in April for suspected infringement on the neighboring forest land before Wednesday's inspection.
However Anant and Chaiwat identified themselves as owners of the infringing plot of land, and said Jaran was not involved in their offense, despite the extensive structures built on the plot, such as boat docks and a yacht repair station.
After immediately taking responsibility for the crime, Anant and Chaiwat were charged with violating several forest protection laws.
"At this stage of the arrest, that is all we could do," Ratchai said. "We cannot implicate anyone else beyond Mr. Anant [and Chaiwat]."
He said police and public prosecutors may choose to further investigate the case and file additional charges.
The operation in Trat was the latest in a high-profile effort by the authorities to curb illegal development of public lands around the country that has seen dozens of resorts demolished throughout Thailand, some linked to wealthy and well-connected people.
Stopping land encroachment was one of the priorities announced by the military government shortly after it seized power in May 2014.
Related stories:
Sister of Former Princess Convicted of Forest Encroachment
Bogus 'ISIS' Bomb Threat Fails to Stop Demolition of Encroaching Resorts