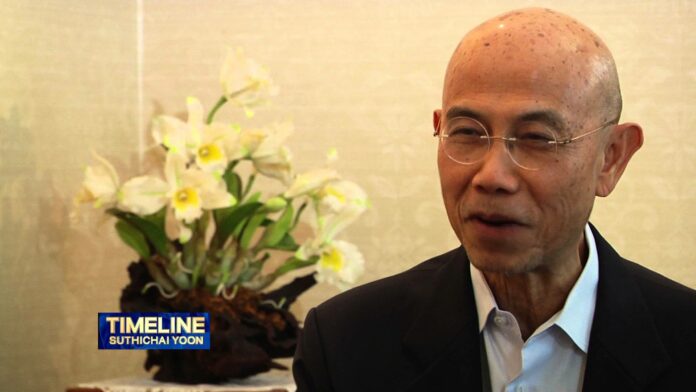 BANGKOK — A longtime media personality and co-founder of The Nation newspaper has resigned as chief editor and chairman of the Nation Multimedia Group, effective Wednesday.
No reason was given for Sutthichai Yoon's abrupt departure in a report filed Tuesday with the Stock Exchange of Thailand disclosing the news he would be leaving his multiple positions with the media conglomerate.
Calls to The Nation were unreturned Thursday, and Sutthichai could not be reached for comment. A prolific voice on social media, he's made no mention of his resignation online since Tuesday.
Sutthichai said the media must improve its quality and do original investigative work in a story on the decline of traditional media published Sunday by The Nation.
"With the collapse of the traditional media, we will have to blame ourselves if we fail to adapt," he said in the report.
On Tuesday the paper announced he would head up an "innovation center" to "regain the group's position as a trendsetter in the industry."
According to filings with the Stock Exchange of Thailand, Nation Multimedia Group lost 341.8 million baht in the second quarter of this year.
Suthichai, who co-founded the pro-establishment English language daily in 1971, has long been a mass media presence known for his provocative editorials, distinctive appearance and interviews with high-profile international figures.