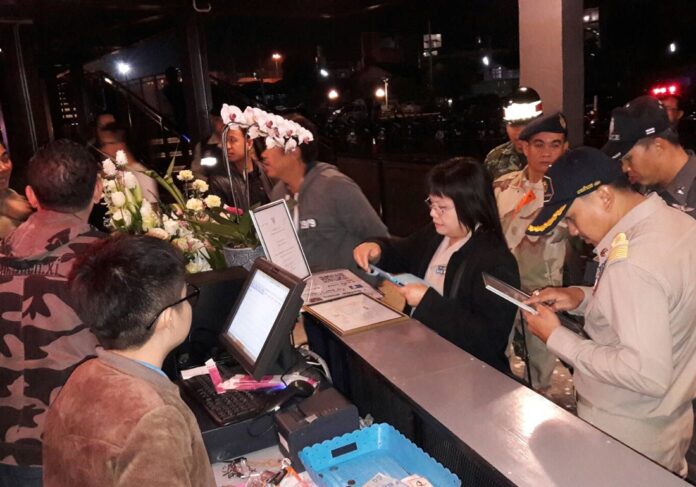 BANGKOK — Thailand's top anti-alcohol crusader is back, and he wants the internet to know even unintentionally promoting alcohol can lead to prosecution.
Following a yearlong media hiatus, Alcohol Control Board director Samarn Futrakul this week shut down a bar advertising all-you-can-drink packages on social media and warned Thursday that any netizen who encourages people to drink could face the same charges, no matter their intentions.
"Just by showing names and brands, whether directly or indirectly, people who post those photos are at risk of violating the same provision," Samarn said by telephone.
Read: Thai Bar Chides Legal Overreach of Anti-Alcohol Crusader
The provision he referred to is Section 32 of Alcohol Control Act, which bans the display of names or trademarks of alcohol to "induce people to drink such alcoholic beverage either directly or indirectly."
Samarn's comments came after he alerted police officers in Chiang Rai province on Tuesday to arrest the owners of a bar offering a happy hour promotion in which customers could drink all they could at the low price of 190 baht. Women didn't pay anything to drink before 8pm.
Samarn seized headlines for his prohibitionist fervor late last year until he faced a backlash for going too far.
He said Q-Bar violated the law by engaging in alcohol sales promotions and inducing others to drink, criminal offenses under sections 30 and 32, respectively.
The former charge carries a maximum penalty of 10,000 baht fine, while punishment for the latter is much harsher: one year in prison and 500,000 baht fine, along with an additional penalty of 50,000 baht per day offenders remain out of compliance.
Samarn, whose is a physician, said he wanted Q-Bar prosecuted as an example for people on the internet who publicly share photos of alcohol and urge others to drink.
Asked whether this extends to snapping photos of Singha beer at a party and sharing them on Instagram with a caption saying how awesome the beer tastes, Samarn said yes.
"If you don't set it to private, and it's out in the public, it's considered media," the regulator said. "Because even if I'm not friends with you, I can see your post."
Whether or not the courts would convict, Samarn wants fear of prosecution to weigh on the minds of drinkers.
He said police can arrest and prosecute any booze-sharing netizens if they wish, and though the court may eventually acquit them on the grounds of insufficient evidence, it's not worth risking the ire of the law.
"At least members of the public will waste their time going to court to defend themselves and prove they didn't intend any wrongdoing," Samarn said. "So I want to warn you: Don't share that kind of post."
His warning echoes his previous attempt to prosecute 30 celebrities in 2015 on violation of Section 32 for advertising a new line of Chang Beer on their Instagram accounts. At the time Samarn maintained that anyone posting pictures of alcohol would likewise be prosecuted.
The investigation eventually went quiet.
Samarn, who has said he believes drinking is sinful, also took took further steps to restrict booze sales, such as banning certain words from advertisements, arresting people for making cocktails and threatening to ban the popular beer gardens which open seasonally for open-air drinking.
It appeared the prohibitionist went too far with the last campaign. Growing criticism peaked when junta chairman Prayuth Chan-ocha publicly chided Samarn in November 2015, and he has kept a low profile since.
Related stories:
Make Notoriously Vague Booze Laws More Clear, Trade Group Urges
National Boozebuster Notifies Thailand Pre-Mixed Cocktails are Illegal
On Booze and Buddhism, Culture Warriors Grasp for a Past Already Passed
Thailand Back to the Booze Ban Future
Yes, Beer Pics Were Advertisements, Woonsen Concedes
Booze Regulator Warns Public on 'Instant Beer'